Combine the CRM power of Salesforce with the collaboration power of Confluence and reap the rewards.
It's not surprising that over 150,000 companies around the globe have turned to Salesforce to enhance customer relationship management and to gain a 360 view of their customers. Or that many of those same organizations also use Atlassian's Confluence to improve team collaboration and knowledge. What is surprising is how few of those organizations are reaping the productivity, customer satisfaction and cost-saving benefits of integrating these two platforms and the teams that use them.



Unconnected Systems Cause Problems
Before going into the benefits, here are a few of the biggest headaches that often occur when Salesforce and Confluence teams aren't connected.
Your business users collaborate in Confluence. Your customer information lives in Salesforce. This separate system leads to silos of information flow that ultimately result in workflow inefficiencies and reduced productivity.


Business users cannot easily obtain important data from 'the other system', resulting in miscommunication between teams, and important business decisions being delayed, or worse, made with incomplete data.


Useful technical details and documentation around known issues or common support steps stay inside Confluence and do not flow into Salesforce.


In an effort to keep both systems updated, users context switch and manually copy-paste information. This manual work is error-prone, inefficient, and frustrating to team members.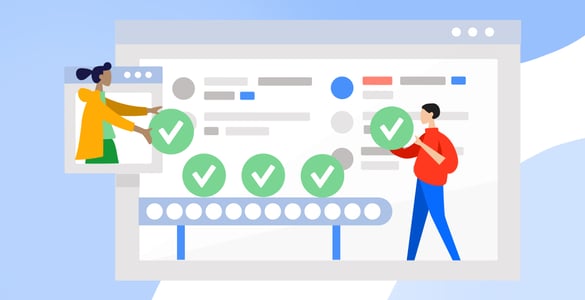 The Business Benefits
Here are the top seven benefits of integrating your Salesforce and Confluence platforms and teams:
Cross-platform visibility of customer information
Users can view up-to-date Salesforce objects and data (i.e, Accounts, Contacts, Cases Leads, and more) without leaving Confluence. As a result, they have easy access to the information they need without having to navigate to another system. No more context switching!


Streamline processes, remove silos between teams
By streamlining cross-functional workflows, collaboration is improved, important data is more accessible, and team members are more productive.


Faster turnaround in client management
More efficient discussions related to clients become meaningful when supported with context. Improved team productivity, reduced manual reporting, and time spent understanding the big picture to have faster leads.


Improve cost optimization
With effective integration that allows Salesforce users to view Confluence information and vice versa, fewer people need to be a part of the individual system's licensing which reduces overall cost.


Enrich Salesforce Knowledge Base
Information from Confluence is available in Salesforce as native Salesforce knowledge articles that are shareable and searchable from the Knowledge Sidebar, which will fasten customer issue resolution.


Enhance Salesforce Community
Topics and categories can be added and will appear as a Salesforce Community article where it will be available for all potential stakeholders.


Centralize documentation management
Keep Salesforce up-to-date with useful information. Unlock streamlined documentation creation, management, and publishing workflow, through unified knowledge sources.


ServiceRocket Connectors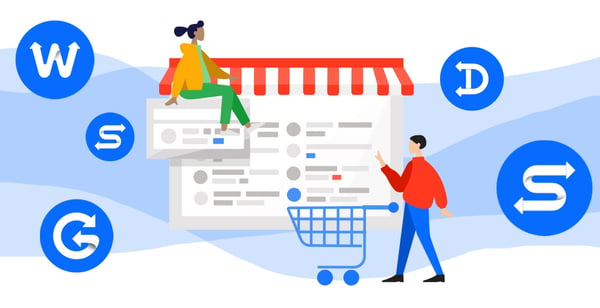 Combine the power of Salesforce and Confluence and reap the benefits.
Using an app like Connector for Salesforce & Confluence lets business users view up-to-date Salesforce objects and data without leaving Confluence. At ServiceRocket, we've developed a number of connectors for integrating Salesforce to Atlassian tools – both on-premises and cloud-based – and offer support for organizations looking to gain a more holistic view of customer requirements and business operations. These ServiceRocket connectors are also available on the Atlassian Marketplace:
Want to learn more about how to integrate Salesforce & Confluence? We'd love to talk to you about your specific use case. Reach out to us here.
Our customers love powerful, yet simple-to-use apps. We love building them.

We've got your back!