The Showcase Macro, a customer favorite, is now available in Cloud!
A recent survey by a Harvard Business Review writer found that people who write content at work also spend an average of 25.5 hours/week reading content. It's no surprise that the same survey also found that '81% agreed that poorly written material wastes a lot of their time.'
So how do you create compelling content? Confluence makes page creation easy. Presenting that page content in an organized, visually-interesting and engaging way can be a challenge.
When you spend a lot of time documenting information, you want to be confident people will read and understand it. Incorporating 'cards' into your page design is a great way to positively impact reader engagement and content consumption. Here are 4 ways to use cards to get your organization and creativity flowing.
Create visual navigation of key information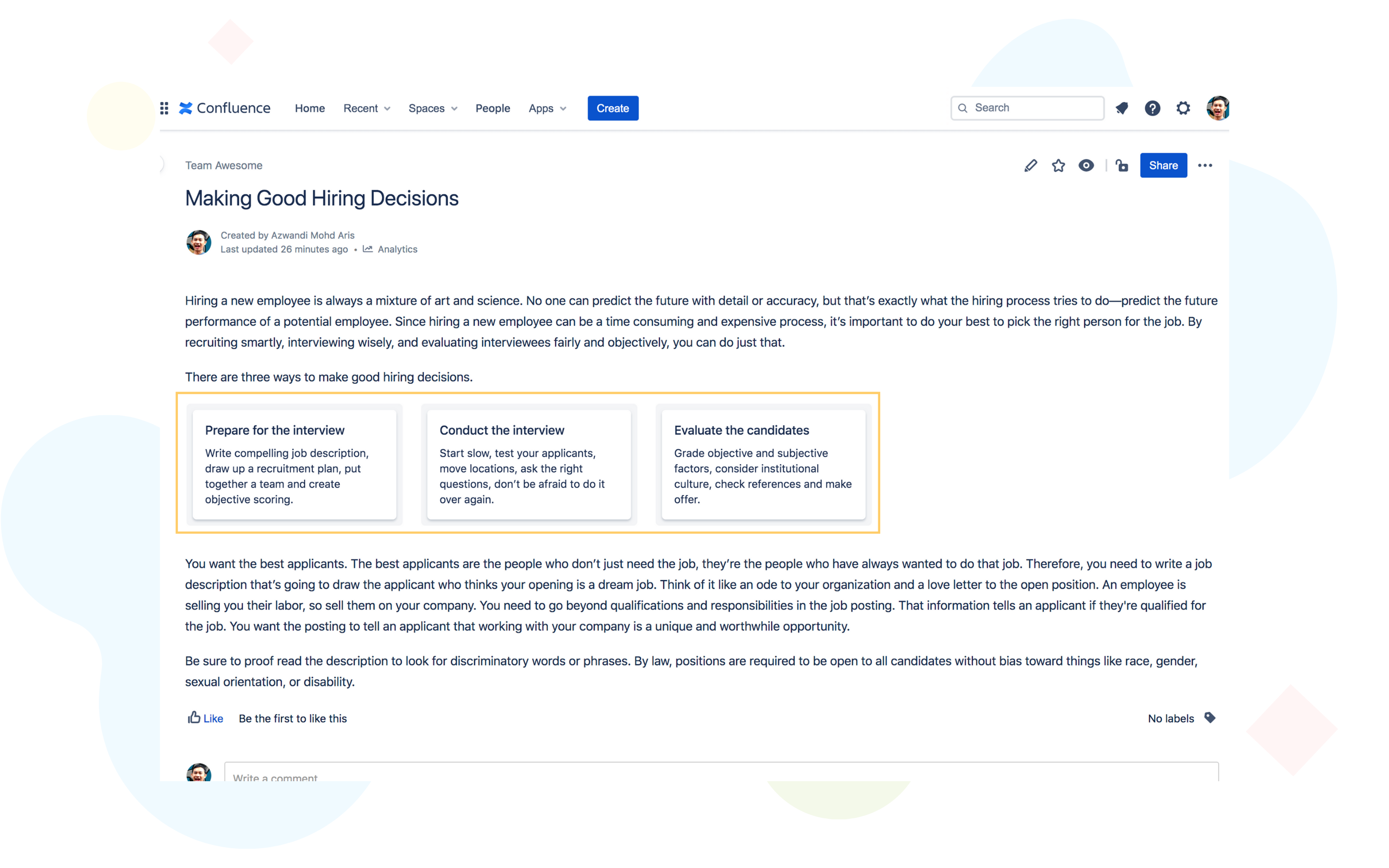 When there's a lot of information on one page it can be overwhelming for readers. Creating visual navigation is essential so readers can quickly scan and understand what information is on the page. Putting the most important information on the page in cards is an easy way to make sure critical information stands out. Inside cards, text formats such as headline, bold or color can further draw attention to key headlines.
Improve comprehension and engagement with images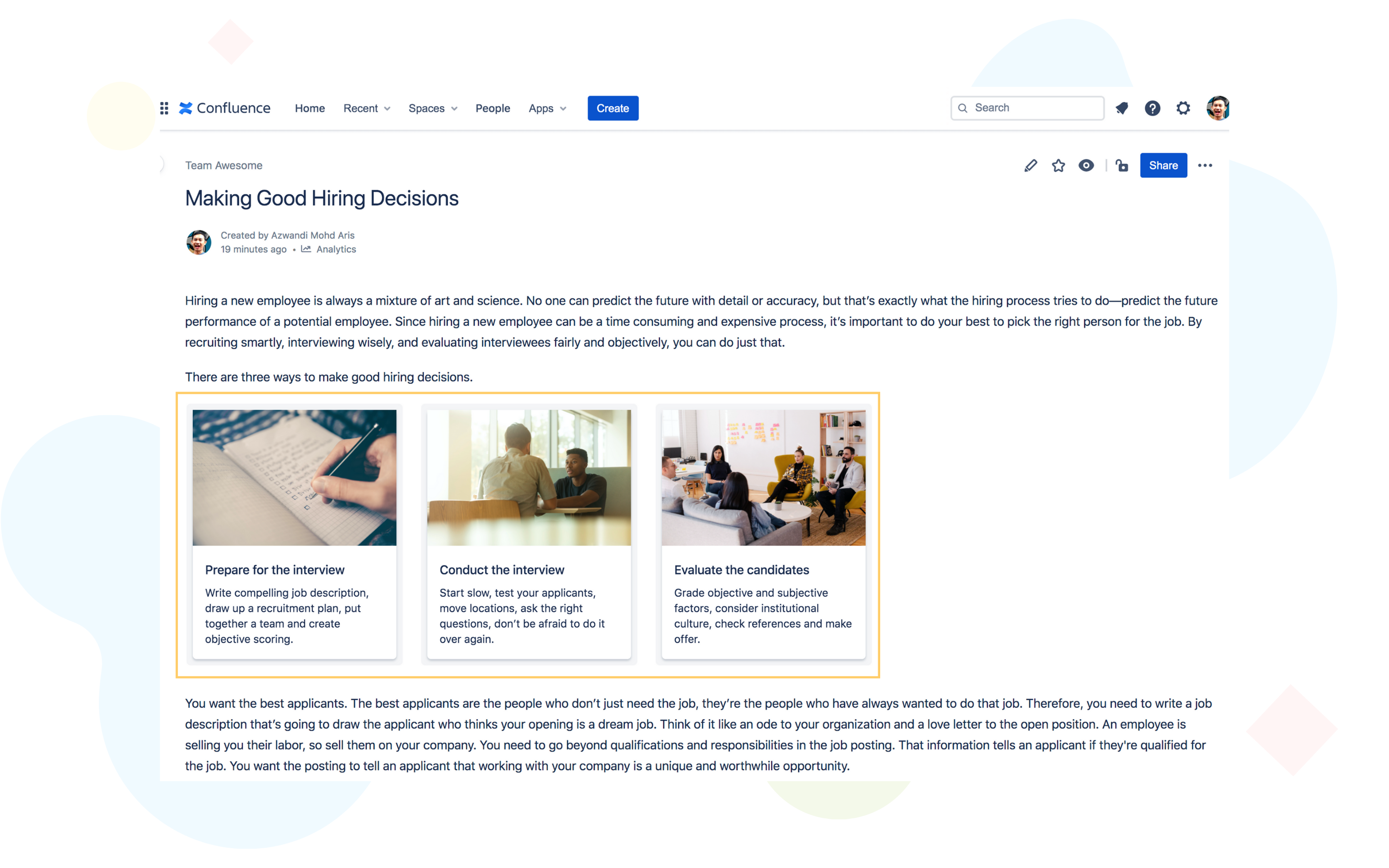 Visual images such as photographs, illustrations, emojis or other graphics grab the attention of readers more quickly than text, and are a proven way to improve reader's comprehension of the information. So, don't stop at text formats; play with visual imagery in cards to add interest, color, and fun to your page while improving content engagement and consumption.
Highlight important, urgent or new information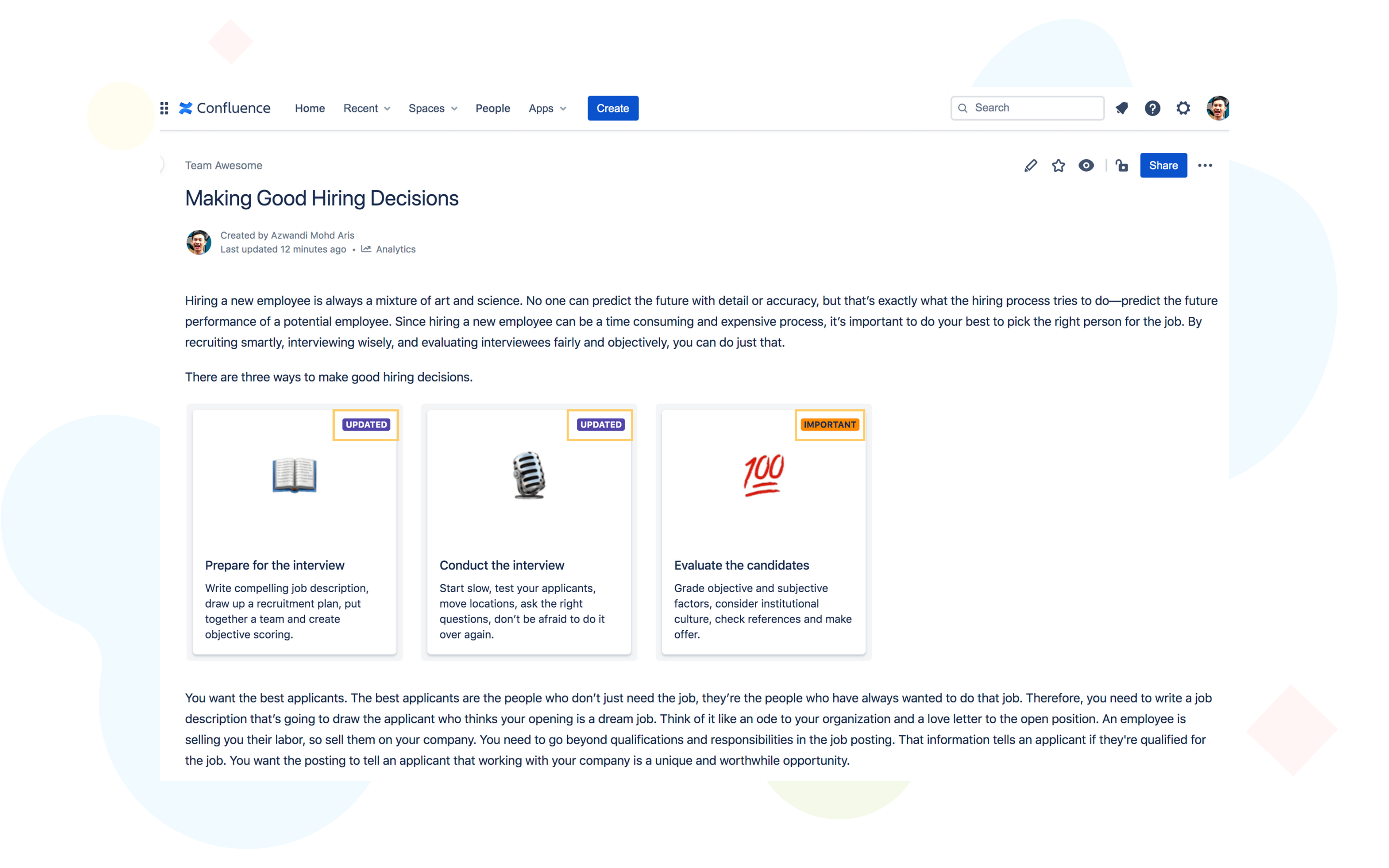 In the same way you label your Confluence pages, you can use cards to mark content that is important, urgent, new or must-read. Adding labels to cards is another way to direct readers to information that is time-sensitive, content they need to read first, or just to let users know that certain information has been updated. Regardless of the reason, using labels within cards is a quick way to ensure your message is communicated effectively.
Call attention to your call-to-action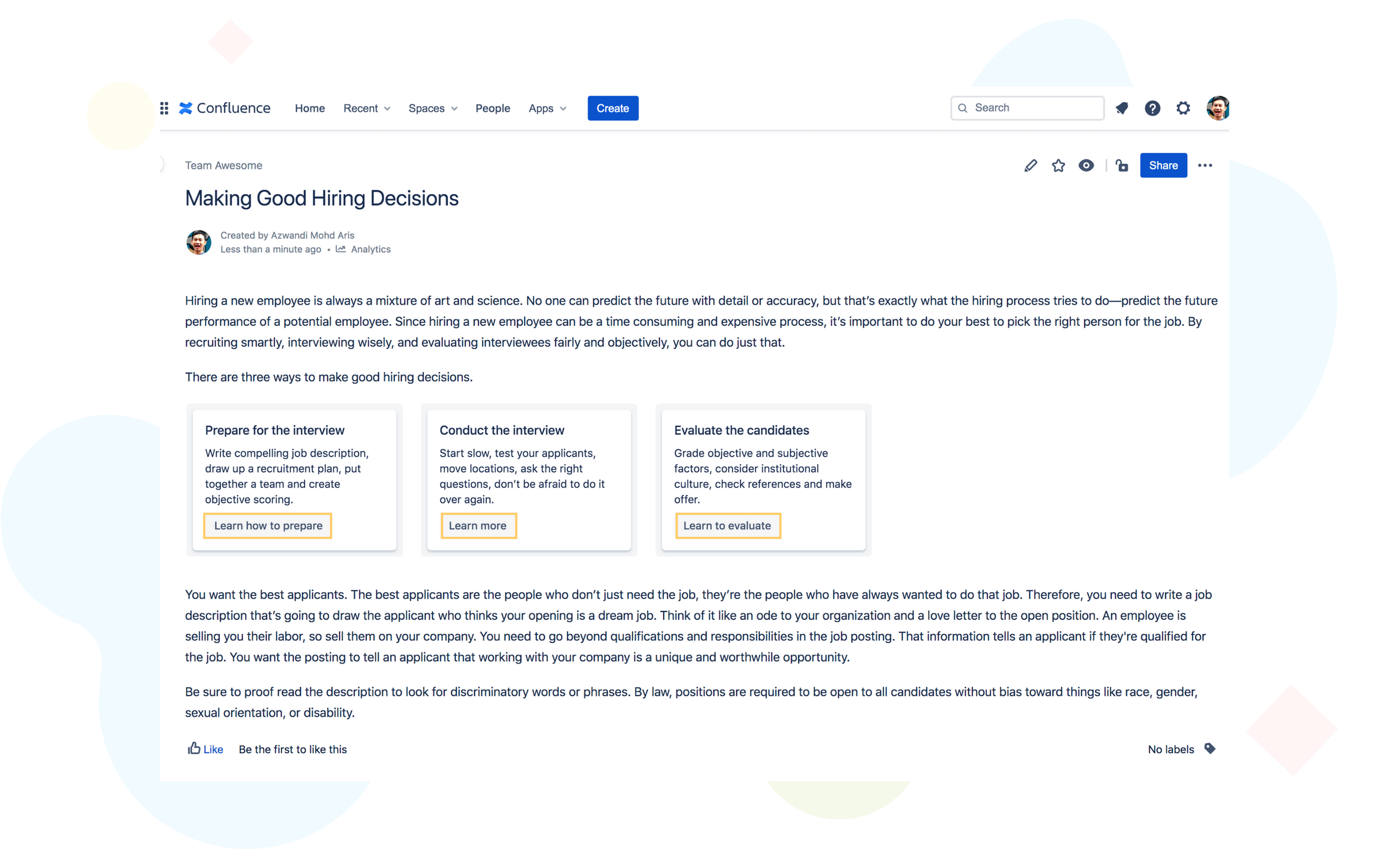 Does your content include a lot of important links? If so, you're already aware that typical "Read here" or "Learn more" in-text links aren't as effective as you need them to be. Instead, use cards and add button links for your calls-to-action. Not only will it draw visual attention, it is a more effective way to improve reader clicks.
These are just a few ideas for how to incorporate cards to create visually-rich, organized pages that improve reader engagement and content consumption. The possibilities for using Cards are endless!
With the Showcase Macro in Composition Tabs for Confluence by ServiceRocket, you can:
Highlight the most important information on the page
Create visual navigation and organize content
Engage readers with attention-grabbing visuals
Enhance communication using photography or graphics
Make your call-to-action stand out
Improve content consumption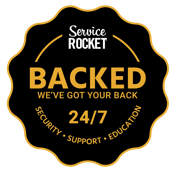 Composition Tabs for Confluence
A customer favorite, is now available in Cloud!