With greater access to Confluence metadata, Reporting for Confluence lets you create dynamic custom reports that meet your specifications.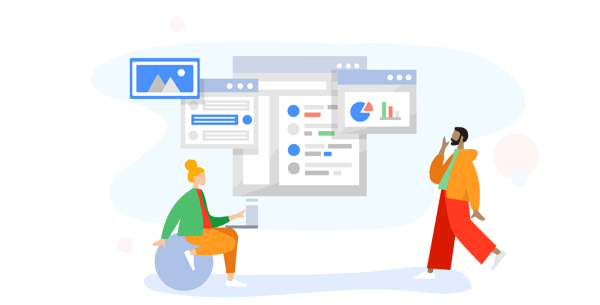 Confluence is a hub for collaboration. It's where your teams create documents, pages and spaces. And the more content that's created, the better, right? In fact, it's easy to quickly accumulate thousands of Confluence documents, attachments, pages and spaces. Almost too easy.
That large volume of content can obscure key metrics and make it difficult to assess your team's efforts. How effective is the information they're creating? Is the right content being shared? Is it easy to find? Are there duplicate documents? Without clarity into the data, you and your teams are left in the dark.
That's why we created Reporting for Confluence by ServiceRocket. This powerful app enables you to uncover vital data, create customized reports and generate better business insights.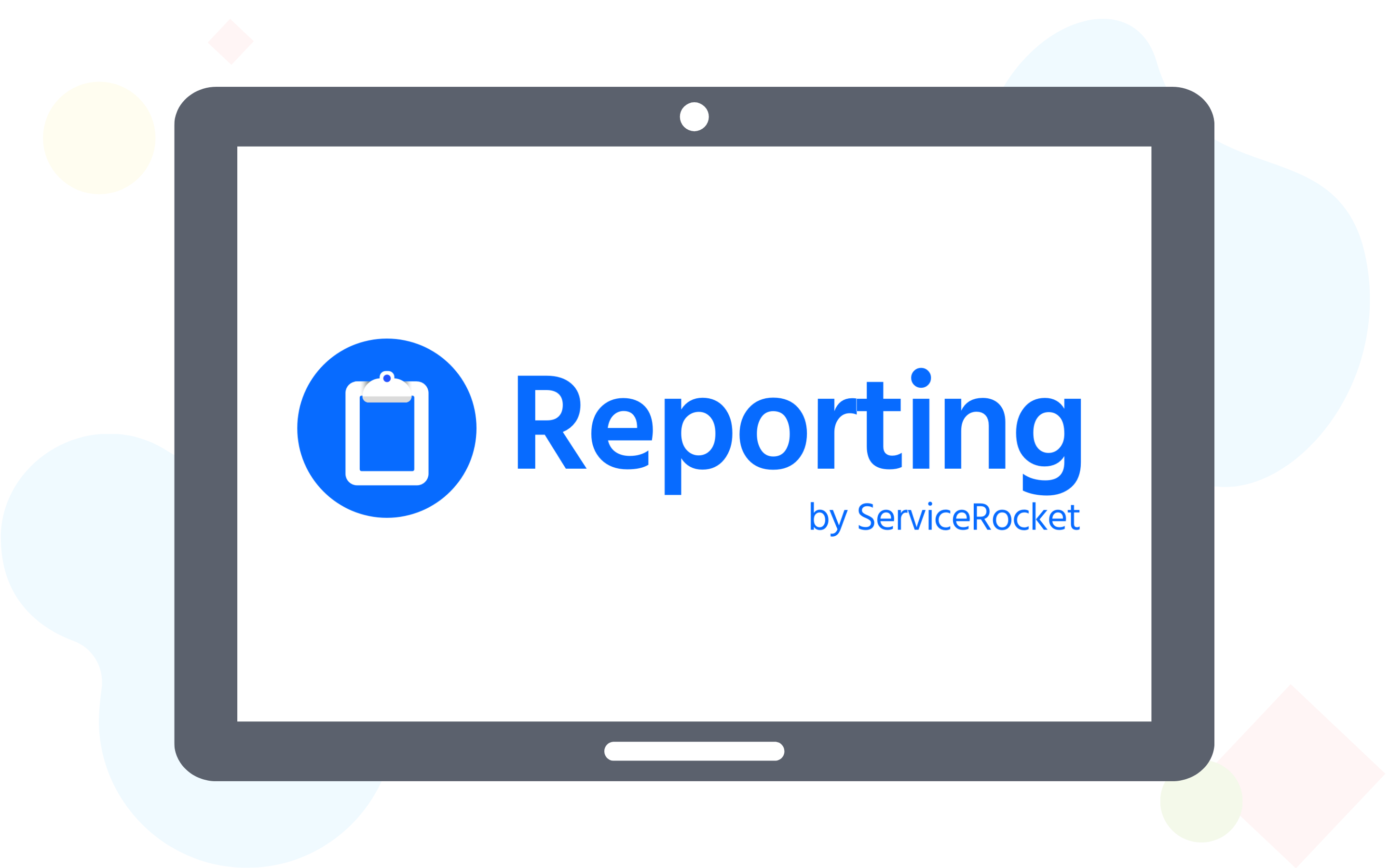 Reporting for Confluence gives you access to metadata across Confluence, including page, user, space and even attachment properties, eliminating the need to build custom SQL queries. Information can then be captured and reported in a dynamic, customizable dashboard for easy analysis. Relevant data is viewed in one place for quick analysis, in a format that works for you.

With access to metadata and custom structuring of reports, Reporting for Confluence is unlike any other product in the Atlassian ecosystem. This invaluable tool uncovers buried data in Confluence, generating clear, concise and actionable information. With reliable data close at hand, your teams can make more informed decisions using Reporting for Confluence's unique features:
Custom Reports Format Dynamic Data
With Reporting for Confluence, you can create fully customizable reports that provide a quick overview of important data on a single page. Data is dynamically updated and tables expand as data is added, reducing manual entry and upkeep.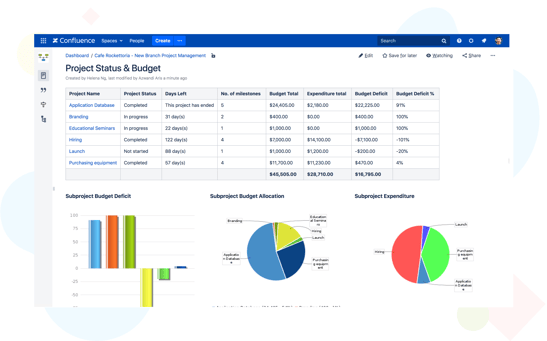 Data Suppliers Connect You to Metadata
Data suppliers give you a depth of functionality and flexibility in how data can be accessed and manipulated. With over 40 data suppliers, Reporting for Confluence puts metadata in reach—including page, user, space and even attachment properties.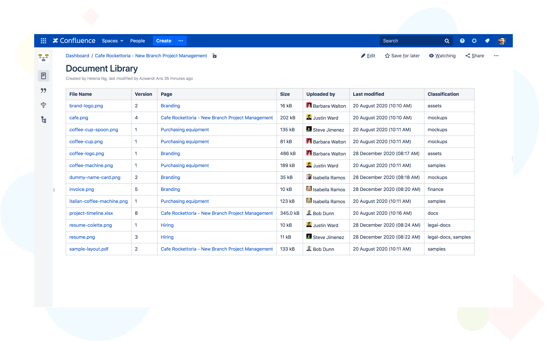 Clearly-Formatted Reports Track Projects
Reporting for Confluence's content aggregators and content tabulation features let you collect and organize data with greater ease and clarity. Use building blocks to create dynamic tables that can be tailored for specific roles. The example below shows how the tool can be used to track team members and their active projects.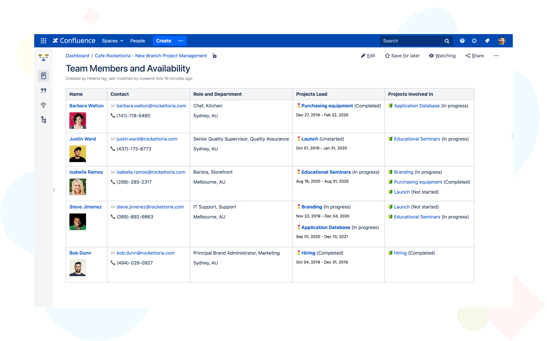 Uncover Important Data with Scaffolding Integration
Key information can easily get buried in Confluence. By integrating with Scaffolding Forms & Templates metadata, you can discover essential data across extensive properties in Confluence. With features like Dynamic Forms and Live Templates, Scaffolding adds structure to standardize pages and simplifies the collaborative use of data.
Add Comala Workflow Integration to access and review your workflow data with custom built reports. Or integrate data from proprietary SQL databases by adding Reporting Connector for SQL Database.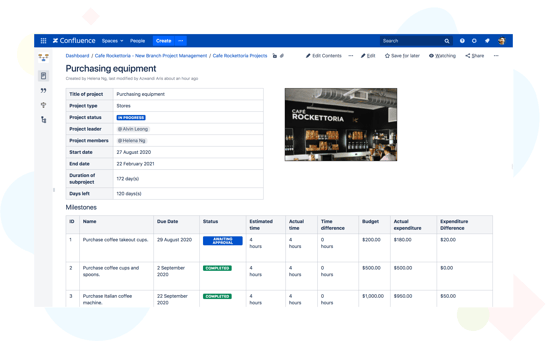 When the right people have the right information, teams can achieve more. Empower your teams to generate clear, concise and actionable information from Confluence data with Reporting for Confluence. Backed by ServiceRocket's 24/7 global support team, you'll have the means to quickly address questions and move past roadblocks, especially during evaluation and implementation.
People love powerful, yet simple-to-use products that get the job done. We love building them.
We've got your back.
---
Ready to get started?

Learn more about Reporting for Confluence or start your 30-day free trial today.