This blog was originally published by Ted Mahsun on May 3, 2018. It was last updated on August 12, 2020 by Gretchen Pawloski.
Teams use Confluence for the collaborative creation and storing of knowledge base content. The result is often greater engagement, transparency, and efficiency -- and lots of content pages. As collaboration and knowledge-sharing increase, information can grow quickly, making it difficult to manage, store and index.
Storing and sharing restricted content becomes even more challenging when you have a lot of users storing sensitive information, such as passwords, in multiple locations spread across multiple spaces in Confluence.
This is a common headache, and there's a solution.

A Pas
sword Manager Page, as Simple as 1-2-3
By combining the best features of three ServiceRocket apps, Confluence admins can easily build a "Password Manager" page to consolidate passwords stored on different pages across multiple spaces in one easily accessible and convenient location.
Security and Encryption for Confluence is built to protect sensitive or restricted information by allowing admins to encrypt, manage and audit passwords or other sensitive information. Use the Secure Macro to encrypt password data and display it as a simple inline button.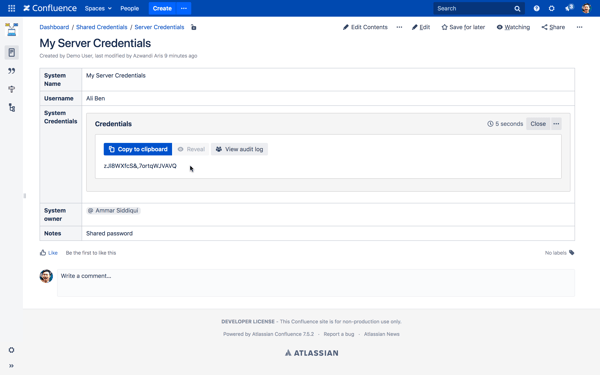 Using dynamic forms and metadata, Scaffolding Forms and Templates for Confluence structures data, making it easy to summarize, evaluate and create business insights and reporting.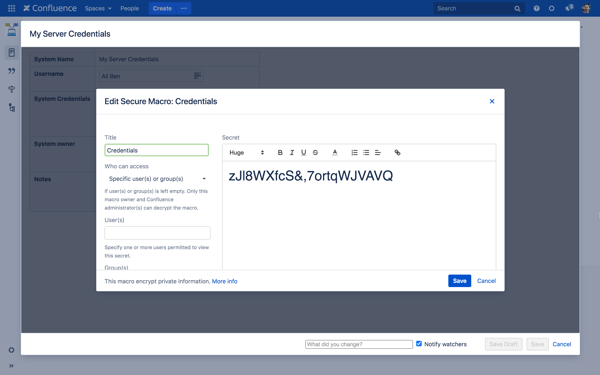 3 - Powerful Reporting on Scaffolding Metadata
With Reporting for Confluence, you can gain access to metadata from page, user, space and even attachment properties. See it all in one custom dashboard tailored to suit your needs.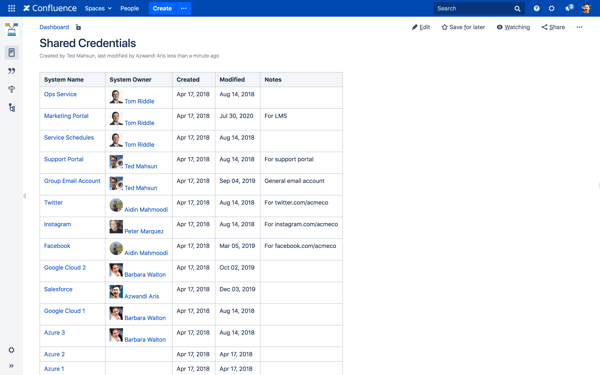 Solution: Password Manager Page
For a step-by-step guide to build a password manager solution like this in Confluence, visit our Use Cases page or try it out yourself at our Demo site.
People love powerful, yet simple-to-use products that get the job done. We love building them.
We've got your back.
---
Ready to get started?

Learn more about Security and Encryption for Confluence, start your 30-day free trial now or learn about pricing.
---