Using Confluence as a source-of-truth wiki is a convenient way of storing your organization's information in one accessible location. What if we told you, you can easily build a "Password Manager" page in one place?
Information has a habit of quickly getting out of control. Too much of it and it becomes very difficult to handle. Finding relevant information can become a huge chore. Storing and sharing sensitive and restricted information is even harder.
And, when you have a lot of users storing sensitive information such as passwords in multiple locations spread across multiple spaces in Confluence, it would probably be best if there was some way to make finding these passwords more easily.
By combining the best features of ServiceRocket's Scaffolding (forms and templates for your password entry), Reporting (powerful reporting on metadata), and Security and Encryption (industry-grade encryption to store sensitive information), a Confluence admin can easily build a "Password Manager" page that gathers together passwords stored on different pages across multiple spaces in one easily accessible and convenient location.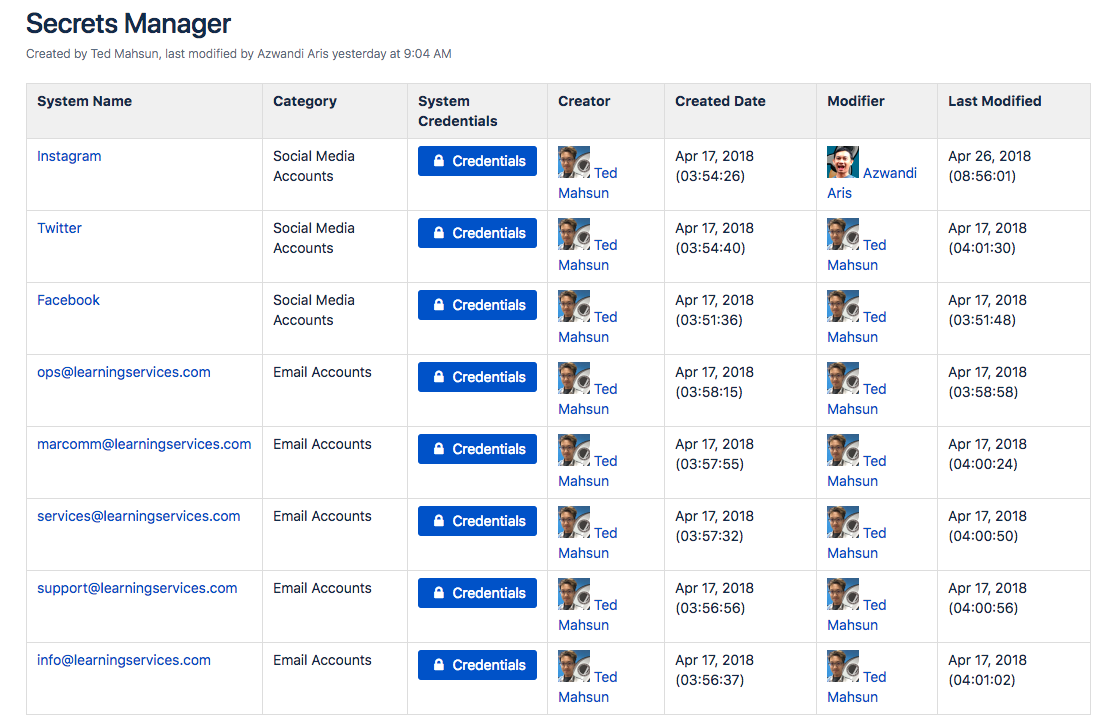 To find out how to build a password manager like this in Confluence, visit our Use Cases page for a sample content ready for copy-and-paste or try it out yourself at our Demo site.