So you have a passwords, customer and employee information, competitive secrets, financial data and precious cat photos in your Confluence wiki? How do you protect such data from prying eyes, hackers or just someone stumbling through the depths of your Confluence? You use
Security and Encryption for Confluence
.
Rob Castaneda
and
Jesse Miller
sat down for an
Under the Dome
session to talk about the purpose and use cases for this important Confluence add-on and demonstrating how the add-on works.
Why Does Security and Encryption Exist?
"When Confluence first came out, what it did for our organization is all of a sudden all of our information ended up in the wiki (Atlassian Confluence). And so we democratized content and everybody could get access to everything… the goal (with this add-on) is how do we start storing things in the wiki that we can be kept confidential?
-Rob Castaneda, CEO and Founder of ServiceRocket
When Security and Encryption was initially released as an internal tool, our IT team began securing passwords, license keys and more that could be hidden from page history and made available when necessary. The value of this protection, at such little cost, was immediately clear. ServiceRocket decided to invest in making the tool enterprise-grade and available to the entire Atlassian Ecosystem.
3 Things Security and Encryption Does For You
Protects Your Sensitive Information
Works with Your Rich Text
Helps You Achieve Compliance
Wait, I Though Confluence Has Built-in Privacy Protections?
Confluence comes with the ability to restrict specific pages and spaces to specific groups or users. This works well for managing wide-swaths of your wiki. But what if you only want to restrict or a portion of a Confluence page? Or if you want to make certain content available for people who possess a password? Or if your data is so sensitive it should be encrypted so that if your instance is hacked, it remains inaccessible?
3 Steps to Secure a Password in Confluence:
One of the ways the ServiceRocket team uses the Security and Encryption add-on is by encrypting passwords onto pages of our wiki. In this Under the Dome video, Jesse and Rob demonstrate how we do it and employ the Timeout feature of the add-on.
Add the secure macro anywhere on a page

Provide a title - this will appear on a button where you placed the secure macro

Provide secret, which in this case is the password we want to protect (but could also be a photo or any other bit of rich text)
And you're done!
Additionally, you can specify which users or groups (beyond your account) have access to the secure data (after they enter a password).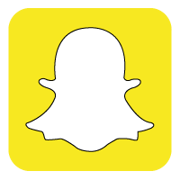 "It's like SnapChat for Passwords"
One Rocketeer compared this use case of the add-on to SnapChat - an app which allows users to send photos with specific visibility time limits. Using the Timeout feature of Security and Encryption, you can set the number of seconds a piece of secure data will be visible on screen. This is beneficial or highly-sensitive bits of data which require protection from wandering eyes.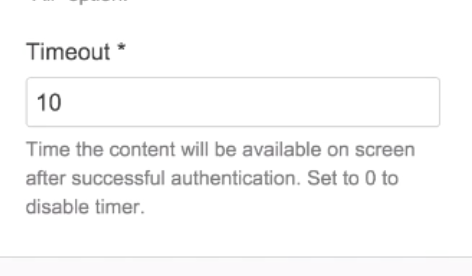 More from this Under the Dome
Using the Security and Encryption Audit Log (6:20)
A celebrity appearance (7:55)
Using the Rich Text Interface (8:30)
How the add-on encrypts sensitive data (11:00)
Get Started Protecting Data in Your Confluence: