Today we are excited to announce the cloud migration path for Scaffolding Forms & Templates. Now as our customers anticipate the transition to cloud, they don't have to worry about losing any of their vital data in Confluence - we've got your back! Our migration path is designed to provide customers a seamless, hassle-free experience .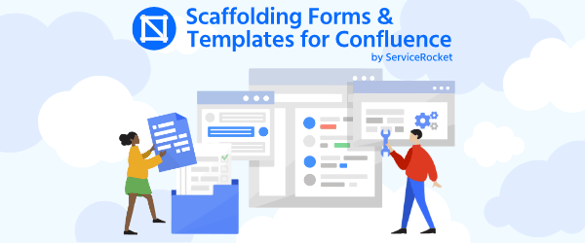 Migration Made Easy. Atlassian Expertise Built In.
If you are currently using Scaffolding Forms & Templates for Confluence Server or Data Center you can now follow the easy step-by-step instructions here and migrate your Scaffolding data across your Confluence spaces and pages in just a few clicks.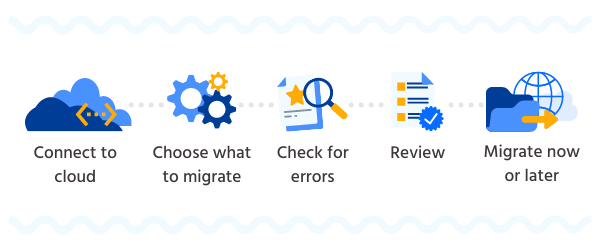 Experience All the Benefits of Cloud
Today, 90% of new Atlassian customers are choosing Cloud because they want the advantages of scalability, faster speeds, improved productivity, reduced administrative costs and the latest features and integrations. Scaffolding for Cloud is designed specifically to help customers achieve these very same goals.
Scaffolding Forms and Templates is designed to simplify the collaborative use of data in Confluence while providing the structure you need to capture, store and transform your Confluence data into business insights. To learn more about what's new in our Cloud experience, check out our blog Scaffolding Forms & Templates for Cloud is Here!
Security You Can Trust
At ServiceRocket security and reliability are our top priorities, especially when we are talking about your often confidential data stored in Confluence. Our migration path is designed with the highest security standards and confidentiality practices, and is reliant on the Atlassian Cloud Migration Assistant infrastructure. Customers can have peace of mind knowing confidential information is not accessible by any third party, including ServiceRocket.
A Partner You Can Rely On
Our deep Atlassian expertise is built into every solution, process and service we provide. Our 4-star support team is here for you every step of the way ensuring your journey to Atlassian Cloud is successful. That's how we deliver peace of mind to you.
---
Our customers love powerful, yet simple-to-use apps. We love building them.

We've got your back!
Ready to get started?

Start your 30-day free trial today!