Page Approval for Confluence simplifies the often complex collaborative process of document review.
Why do so many companies choose to invest in Confluence? In a word, collaboration. Confluence makes it easy for teams to collaborate on documents that play a key role in business operations. Their accuracy is crucial, which is why Confluence pages often go through many hands and multiple rounds of reviews. This leads to an approval process that becomes tangled and complex.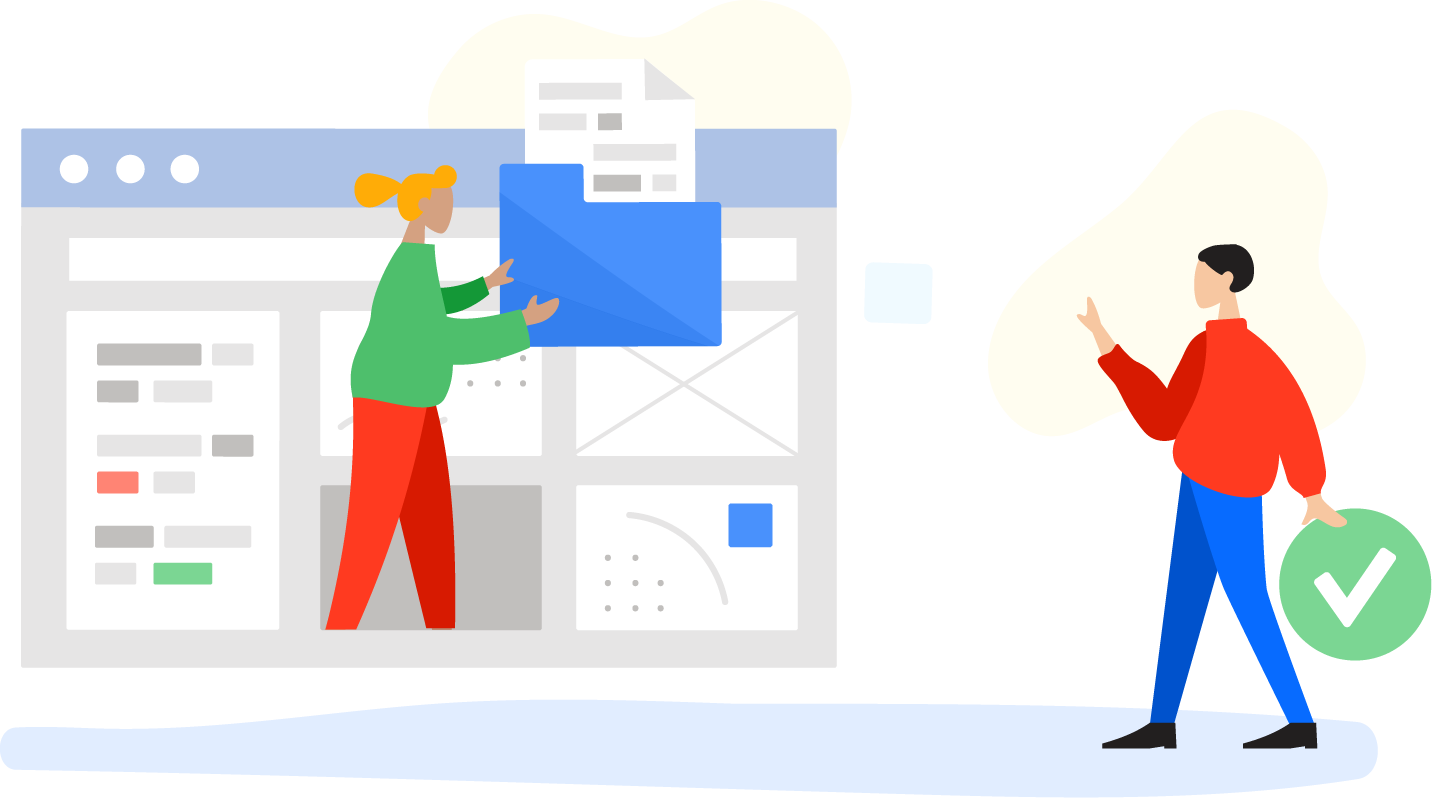 Unfortunately, Confluence simply isn't designed to manage a collaborative approval process. And without an automated process, pages that await review quickly pile up. Projects that are essential to business outcomes become stalled. That leads to missed deadlines. Productivity suffers and team momentum is lost. And sometimes, incomplete or incorrect information gets published.
What's needed is for the right people to review the right pages at the right time. And that's what Page Approval for Confluence from ServiceRocket is designed to do. This easy to use and affordable add-on is quick to install, and delivers the functionality your team needs to approve documents, without complicated workflows.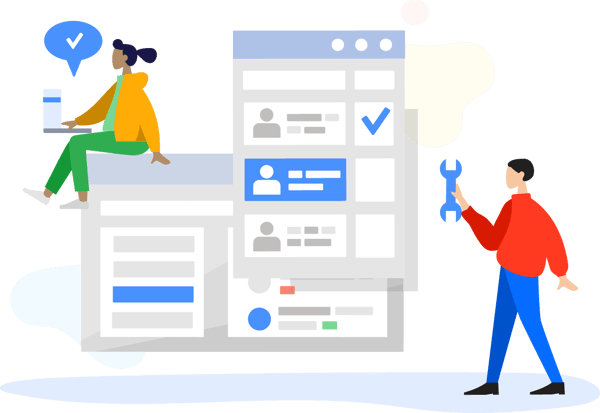 Page Approval for Confluence simplifies the collaborative content creation process from beginning-to-end by easily adding reviews and approvals to your Confluence pages and spaces. Timely feedback and approval means published information is more accurate, complete and on time. Best of all, your team can write, edit and approve documents without ever leaving Confluence.
Powered by macros, Page Approval for Confluence allows you to oversee projects and give teams the feedback they need to stay on course. Here are some of the key features of this powerful app.
Simplify the Approval Process
Page Approval for Confluence makes it easy to generate notifications that let your team know a page is ready for review. To streamline the approval process, simply add the Page Approval macro to your page and select approvers.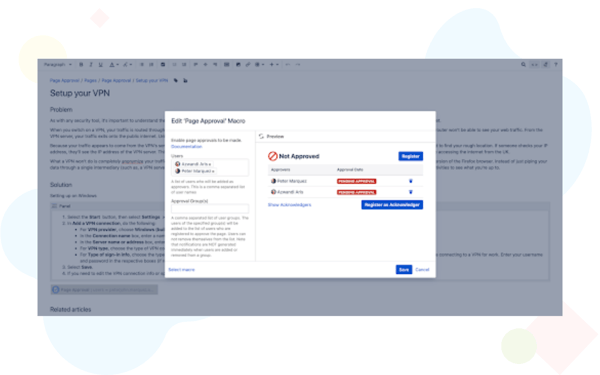 Know the Status on your Pages
With Page Approval for Confluence's easy to read reports, you can review key information about all your documents that contain the Page Approval macro, including page status, required approvers and pending approvers.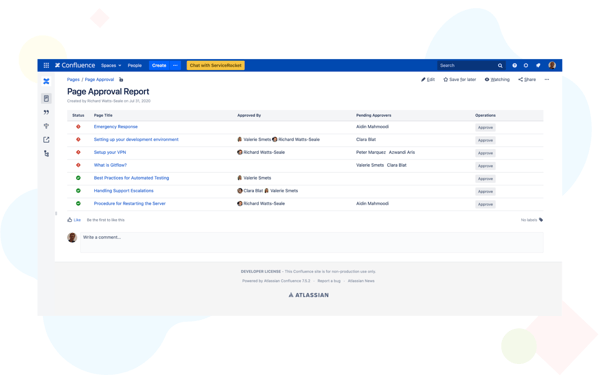 Keep Team Members Aligned
By adding an acknowledgement section to your approvals, even users who are not part of the approval process can acknowledge pages, enabling your team to be better aligned.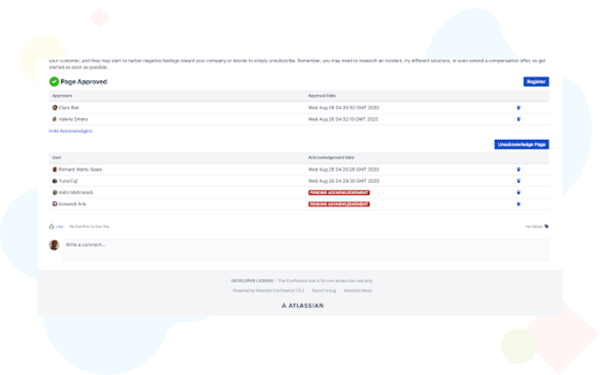 Facilitate Page Approval by Quorum
Page Approval for Confluence lets you set a minimum number of approvers, automating page approval once the threshold is reached. That adds efficiency to the approval process.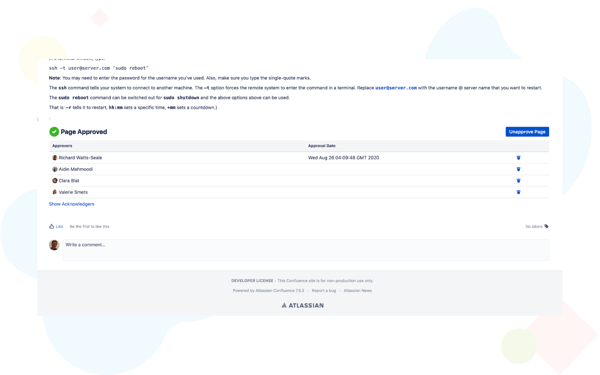 In addition to these features, Page Approval for Confluence lets users send Configurable Emails to approvers when they have pending actions; with Space Approvals, users can approve all the pages in a space with one click; and with Approval Expiry, content is kept up-to-date by adding an approval expiration date.
And, even better, Page Approval for Confluence is backed by ServiceRocket's 4-star global support team. They're ready to answer your questions and help you move past any roadblocks.
People love powerful, yet simple-to-use products that get the job done. We love building them. We've got your back.