Scaffolding Forms & Templates' portfolio of predefined Easy Dynamic Templates are designed to get your teams up and running quickly with the structure and formatting to keep content organized.
Confluence is a highly-effective platform for team collaboration, project management, document management, cross-functional knowledge sharing, and more. Keeping that information organized and structured is critical to ensure users can easily find and consume content. Many organizations realize too late that contributors aren't following set guidelines for content or design, resulting in unstructured content in different locations, styles and formats - making information difficult to locate and digest. Left unchecked, this problem can quickly escalate out of control.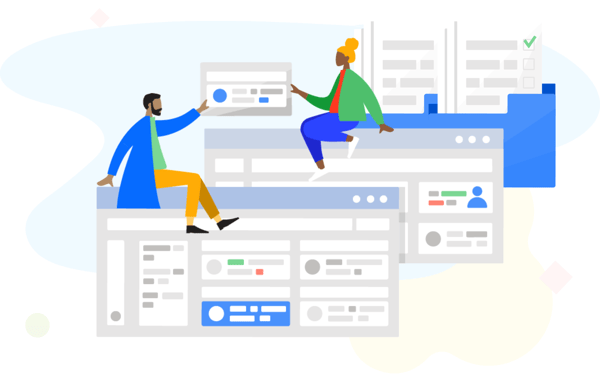 Best practices for creating and enforcing content structure and format is to use templates - a Confluence page with predefined content. Rather than creating a new page from scratch, content contributors can use a template and be confident they are contributing the right information in the correct format. Using templates for Confluence increases content visibility and accessibility, content consumption, and improves overall content creation efficiency and productivity.

Easy Dynamic Templates
Scaffolding Forms & Templates' portfolio of predefined Easy Dynamic Templates are designed to get your teams up and running quickly with the structure and formatting to keep content organized. Whether you are a user who needs a quick one-time solution, or an administrator who wants to set up multiple different document solutions, Scaffolding's Easy Dynamic Templates will make the job faster and easier.
Want to create a new template? With Scaffolding's extensive array of macros and field types, creating templates in Confluence is a cinch too. Populate field values based on Confluence data like page titles, user names, page labels, space names and more. Capture live data via pick list, drop down menus, check boxes and more. Arrange fields on the page to create the look you want. Sounds simple and straightforward, right? It is.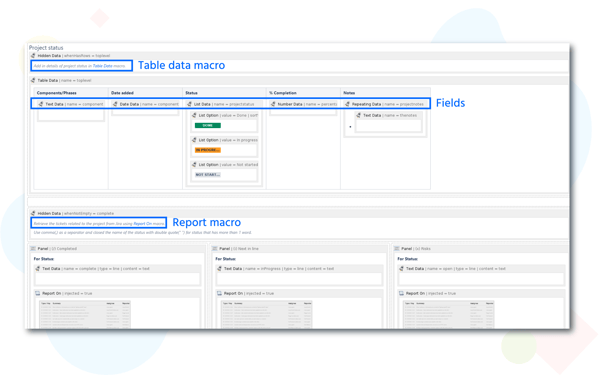 What Makes Our Templates So Powerful and Simple to Use?
Here's what creates the magic behind the scenes.
Dynamic Forms
Dynamic Forms use two types of macros: Data macros which are used for inputting information into the template, and Options macros which are used to set predefined values (like pick lists, drop down menus or check boxes) or as a search function.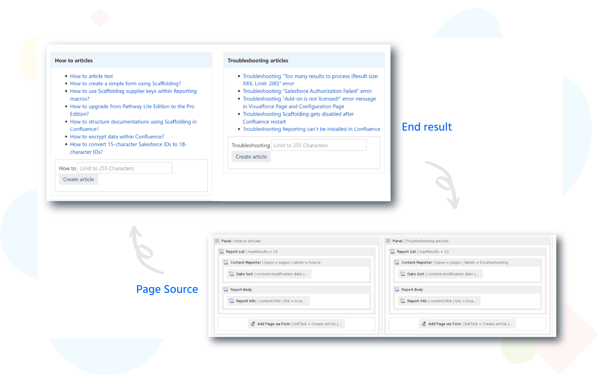 Live Templates
If you have ever made an edit to a template, only to realize that you also had to manually make that same edit to every page created with that template, you are going to love Live Templates. Any pages created from a Live Template dynamically inherit the template's structure and layout in Confluence. That means any edits made to the template can be updated to all pages with just one click. This simplifies maintenance, prevents data inconsistencies and saves you lots of time and headaches.
A Sample from our Easy Dynamic Templates Portfolio
Team Dashboard Templates
Let's face it, being organized isn't always easy. Luckily, Team Dashboard Templates like Meeting Notes, On-boarding, Team Homepage, To-Do List and Weekly Meeting Notes help team members communicate better and stay focused on the most important tasks for the week.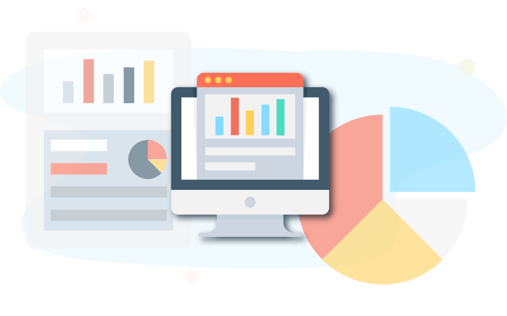 Knowledge Base Templates
Knowledge Bases are self-service libraries of information that can quickly provide people the answers they need. For examples, Support teams who need to answer common user questions, can use our How-to Article Template. It comes with a predefined category that can later be incorporated with Reporting for Confluence to provide both ease of setup and tracking of article usage. Other templates include Troubleshooting, FAQ and Style Guide.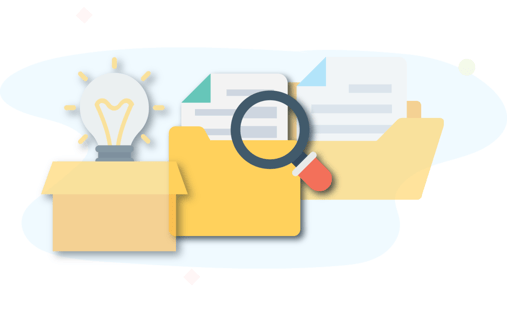 Project Planning Templates
Designed to help streamline project planning from inception to completion, these templates address Capacity Planning, Decision Making, Project Plan, Project Status, and Retrospective.
Do More with Scaffolding Forms & Templates for Confluence
When you create templates in Confluence using Scaffolding, it embeds your content as part of your confluence page, making it structured. But it's just the start of what Scaffolding Forms & Templates for Confluence can do for your teams. Once your Confluence data is captured and stored in a structured format, it can be accessed and transformed into business insights. Check out our blog Turn Your Confluence Content Into Easily Accessible, Structured Data to learn how it works. Scaffolding is available on all three platforms - server, data center, and now cloud!
Looking for more ideas about how to structure content in Confluence and improve content consumption? Check out our blog Design More Compelling Confluence Pages with Composition Tabs.
Want to turn your business goals into reality quickly?
Whether you are just evaluating our products, looking for a way to deliver a fast and effective implementation, or you are a seasoned customer who wants to drive even more value on top of our standard functionalities, our apps services team is here to help you!
| | |
| --- | --- |
| Easily structure Confluence content and turn it into actionable data | |
People love powerful, yet simple-to-use products that get the job done. We love building them. We've got your back.