Atlassian Cloud refers to: Jira, Confluence and Jira Service Desk
INTRODUCTION
Thinking about moving to new systems from old ones can be daunting at the best of times. What do we do with all our historical data? Do we try to implement a new system following our old practices
TIP 1: Think Like an Owner / Architect
Thinking like an owner means that you are Accountable, Drive Purpose and Profit. This is important when making design decisions.
For example:
When an issue/task is created in Jira, should you automatically assign it to someone? What behaviour are you encouraging? What culture would you like to create?
Too often we fall into the trap of doing what we know and have done before. This is not necessarily good architecture for the future.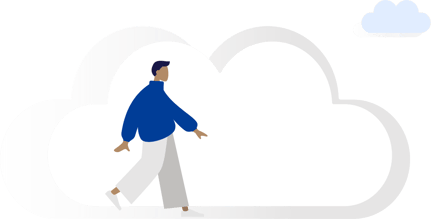 TIP 2: Think from the Customer's Perspective
How much input should your audience have? Give them what they want or lead them? Help them think about what they want today versus what they will need tomorrow.
Considering running our workshop to help understand jobs to be done and how this can be mapped to Atlassian Jira and Confluence. Our Guidebook can be downloaded here: https://info.servicerocket.com/servicerocket-software-adoption-workbook
TIP 3: Reduce Friction with Single Sign On (SSO) and Simple Levels of Permissions
In a Cloud world, we all have too many passwords. Don't give your team another one. SSO it.
Control Access. Define levels well. For example: Executives, Leaders, Managers, Individuals.
TIP 4: Continuation and Evolution
Start simple, build complexity over time.
Make things easy to find. Labels versus Components
Teach people Filters and Boards
Continuously reinforce putting things in Jira
TIP 5: Notifications / Mobile Workforce
Save users from emails
Drive use of dashboards
Cloud is accessible via Mobile Apps
CONCLUSION
Migrations are hard. Even moving from Server to Cloud will have enough differences that adoption will be a challenge. Do the above stuff. And you can architect a successful migration.
At ServiceRocket we help you accelerate your transformation. We help you get the most out of your Atlassian software implementations -- tailoring Jira, Confluence, Jira Service Desk to meet your specific needs; providing training and advanced support to internal administrators, building apps that extend Atlassian products, and helping you migrate your on-premise implementations to cloud.
For more information or a chat, contact us at sales@servicerocket.com or visit our website at atlassian.servicerocket.com