Scaffolding Forms and Templates for Confluence provides the structure teams need to capture, store and transform content in Confluence into actionable data.

Companies rely on Confluence to share critical data. After all, it's where collaboration happens. But Confluence isn't designed to manage data structure. And without structure, data loses value as it grows. It becomes unmanageable and unreliable, no longer capable of delivering the insights that teams depend on. That can damage team productivity and reduce operational efficiencies.

It's why we created Scaffolding Forms and Templates for Confluence from ServiceRocket - to simplify the collaborative use of data in Confluence. Using custom macros and metadata, this powerful app enables you to create, capture and deliver reliable, structured data in Confluence.

Simplify the Collaborative Use of Data
With features like custom Confluence forms and templates, Scaffolding Forms and Templates for Confluence simplifies the collaborative use of data. Teams are empowered to make better decisions—and generate better business outcomes. Here's how it works:
Dynamic Forms simplify and improve data entry, with pick lists, drop-down menus, checkboxes and images. An easy-to-use in-page editor shows users what to write and where. Pages are automatically standardized.
With Live Templates, pages inherit the template's structure and layout in Confluence. With just one click, thousands of pages are updated, simplifying maintenance and preventing data inconsistencies.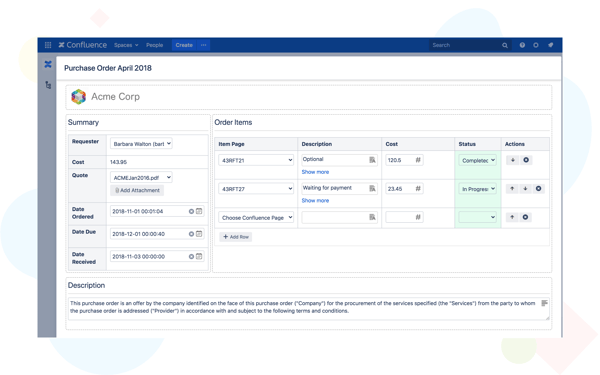 Collaboration Requires Flexibility
Scaffolding Forms and Templates for Confluence features highly-versatile, custom macros that let you capture, store and deliver structured data. You can populate field values based on Confluence data like page titles, user names, page labels and space names, then arrange these fields on your page to create the look you want. This creates a better user experience that supports your team's use cases and needs.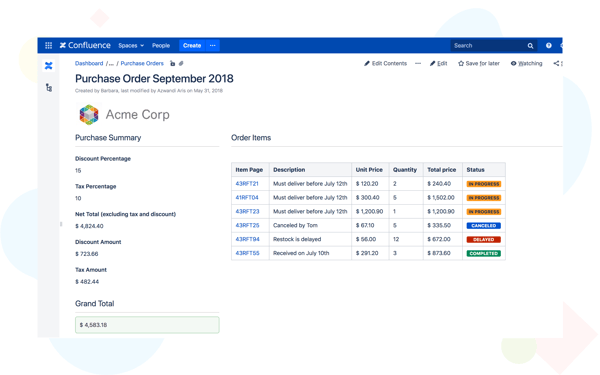 Transform Data into Business Insights
Data analysis needn't be complex. Using metadata, Scaffolding Forms and Templates for Confluence structures information, making it easy to summarize, evaluate and create business insights and reporting.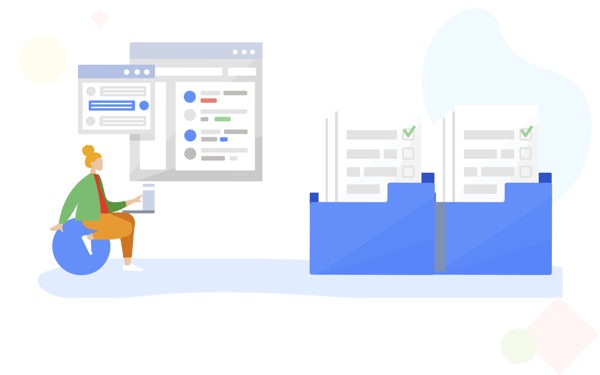 Enable your teams to dynamically capture, structure and deliver reliable data with Scaffolding Forms and Templates for Confluence. In combination with Reporting and other ServiceRocket apps, our customers have successfully built powerful database systems in Confluence.
Scaffolding Forms & Templates is backed by ServiceRocket's responsive, global tech support. Their expertise will help you quickly answer questions and move past roadblocks, especially during evaluation and implementation.
| | |
| --- | --- |
| Structure Confluence content and turn it into actionable data | |
People love powerful, yet simple-to-use products that get the job done. We love building them. We've got your back.