We recently announced the addition of two new executives joining our team, Adam May and Peter Marquez. The new hires will help us expand software success including training implementation and delivery, and driving expansion to the East Coast through the opening of a new Boston, Massachusetts office.
"When we look at how organizations adopt software, there's a need to deploy software in a way that helps our customers achieve desired business outcomes. We believe that occurs when employees have the right training up front and when software is configured to the needs of the organization." said our CEO and Founder, Robert Castaneda. "Bringing Adam and Peter on board helps us realize our vision for helping organizations get the most out of the software they use."
The new executives joining ServiceRocket include:
Adam May, Vice President of Services
Adam has focused his career on services teams and product management for B2B enterprise software companies. At Salesforce, Adam led a product marketing and competitive intelligence team. Before Salesforce, Adam was a director of product management at Oracle, leading the outbound product management team for Oracle CRM On Demand and organizing their customer advisory boards. Prior to that, Adam led the consulting, training and support teams at BlueRoads and an international consulting team at Saba Software, fueling their hyper-growth through an IPO. Adam holds a Bachelor of Science in Math and Computational Science and a Master of Science in Operations Research; both from Stanford University.
Peter Marquez, Vice President of Product Management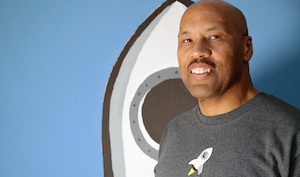 Peter brings experience in the development, marketing and sales of B2B solutions primarily focused on developer productivity, distributed systems and knowledge collaboration. At eCube Systems, Peter's team successfully brought to market tools that modernized legacy development and made DevOps best practices available on legacy platforms. Serving as Director of Special Projects, Peter was a contributing member of the leadership team that successfully launched Tacit Knowledge Systems. Prior to Tacit, he was a senior manager and director in the Borland International technical sales organization. Peter actively supports and works on social innovation projects in the Greater Boston area. Peter holds a Bachelors of Science degree from Andrews University and has studied Technology Strategy and Product Management at MIT's Sloan Executive Education Program. Peter is an associate member of the American Bar Association.
Please join us in welcoming Adam and Peter to the Rocket!