We are proud to announce that our Learning Management System (LMS) Learndot has recently been named Top 3 Customer LMS by two industry authorities: Brandon Hall Group and Talented Learning. In the 2015 Brandon Hall Group Excellence in Technology Awards, Learndot brought home the bronze for Best Advance in Learning Management Technology for External Training Excellence in Technology Application category. Learndot was also recently named a "Top 3 Customer LMS in the World" for 2015 by Talented Learning.
Brandon Hall Excellence in Technology Award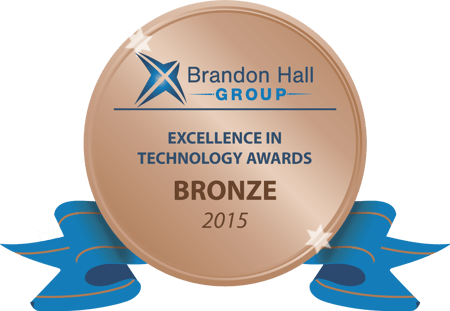 For the Brandon Hall Group honor, a panel of veteran, independent senior industry experts, and Brandon Hall Group senior analysts and executives evaluated the entries based upon the following criteria:
Product: What was the product's breakthrough innovation?
Unique differentiators: What makes the product unique and how does it differ from any competing products?
Value proposition: What problem does the product solve and/or what need does this product address?
Measurable results: What are the benefits customers can expect to experience as a result of using this product?
With more than 10,000 clients globally and 20 years of delivering world class research and advisory services, Brandon Hall Group is the most well-known and established research organization in the performance improvement industry. They conduct research that drives performance, and provides strategic insights for executives and practitioners responsible for growth and business results. Brandon Hall Group has an extensive repository of thought leadership, research and expertise in Learning and Development, Talent Management, Leadership Development, Talent Acquisition and Human Resources.
"Our award winners are the most visionary and innovative developers of HCM technology solutions that move organizations forward in serving employees, customers and investors," said Rachel Cooke, chief operating officer, Brandon Hall Group. "I think everyone can learn from the achievements of our award recipients. We congratulate ServiceRocket's Learndot on achieving this distinction."
Talented Learning LMS Vendor Award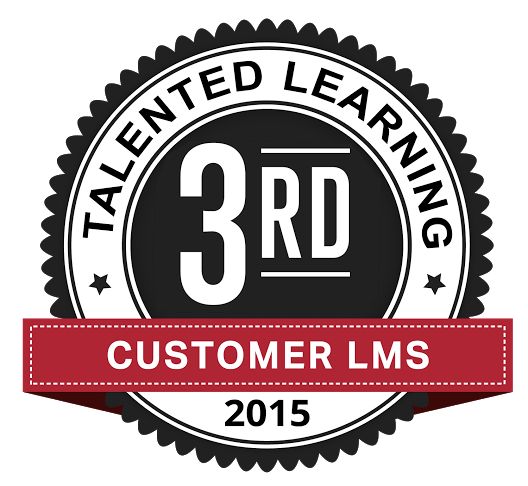 In choosing this year's top LMS winners, Talented Learning, an independent learning technology research firm, read the publicly available information, conversed with executives, received briefings, got deep product demonstrations, test drove applications and even interviewed customers. Talented Learning solicited in-depth survey responses from vendors that highlight hundreds of business, technical and functional data points. In the last 20 months, they have reviewed 103 LMSs. Talented Learning also have the advantage of running LMS selection processes for dozens of LMS buyers and have broad access of vendor data, stories and experiences. All of this experience and research was factored into our Talented Learning 2015 LMS Vendor Award rankings and market categorization.
"Trained customers buy more over time and are more satisfied and customer LMSs make it happen," said Talented Learning CEO and Lead Analyst John Leh. "Learndot is a top customer LMS in the world."
---
Now you know what Brandon Hall and Talented Learning think of our LMS, find out what our customers think about it: