ServiceRocket is proud to announce that we have received two Learning Management System (LMS) awards from technology research firm Talented Learning in 2017. Learndot has been named 3rd Best Customer LMS and ServiceRocket was named second Best LMS Thought Leader.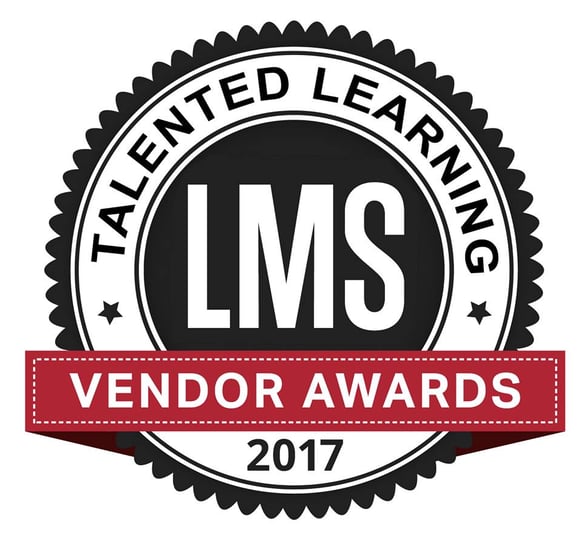 Not only that, this is the third year in a row we've made the top three. We are very proud of this recognition. It is a testament to our customers who are going innovative things with MOOCs, certifications, in-product learning, and many other learning projects; and to our product team, which works hard to design a product that helps customers do their job better.
Here are the two awards.
Thank you, Talented Learning.

Best Customer LMS - Third Place
To select this year's top LMS winners, Talented Learning, attended vendor webinars and demonstrations, read their publicly available information, studied RFP responses, and interviewed customer references in order to find the best LMSs dedicated to customer education.
Talented Learning helps learning technology buyers define requirements and match them to the right vendor, so they have spent time meeting with over 125 different vendors to find the right fit for their own clients. Simply put, Talented Learning knows what they're talking about when it comes to learning management systems.
Now that you know what Talented Learning thinks of Learndot, find out what our customers think about Learndot.
If you'd like to learn more about how Learndot can help you build and run a strategic customer education operation, request a demo.
Best LMS Thought Leader - Second Place
We take a helping sells approach at ServiceRocket. That's why we focus the content of our webinars, Customer Education Blog, and Customer Education Weekly Newsletter, Business of Customer Education Conference (BOCE), and Learndot Customer Summit, to help you do your job better.
We do that deliberatly.
In fact, we have an editorial mission statement that guides our decision-making on what to produce:
ServiceRocket Editorial Mission Statement
Be the global leading source of information for software leaders seeking ways to use customer education to help customers learn and adopt software in order to achieve their desired outcomes. To offer entertaining, educational, and effective information that software leaders can put into practice right away.
We strive to live up to that mission everyday.
As you can imagine, we are especially honored that Talented Learning has recognized us as one of the Best LMS Thought Leaders in 2017. I hope that we make a meaningful contribution to the community that includes innovative customer education teams and other thought leaders that include Talented Learning (of course) CEdMA, TSIA, and the other LMS vendors that made this list.
We'd love it if you subscribed to the Customer Education Weekly and our blog.