As an early stage enterprise software company grows, it is inevitable that customers begin to require training. The problem is that early stage software companies are so focused on building and selling product that training customers is overlooked. And selecting an LMS is not even in their world view. However, once the product gains traction in larger enterprises, training becomes a standard customer expectation. It is at this point when software companies start thinking about how to build a customer education business and what technology is needed to scale that function.
It is soon discovered that a Learning Management System (LMS) is a foundation tool in the learning technology stack.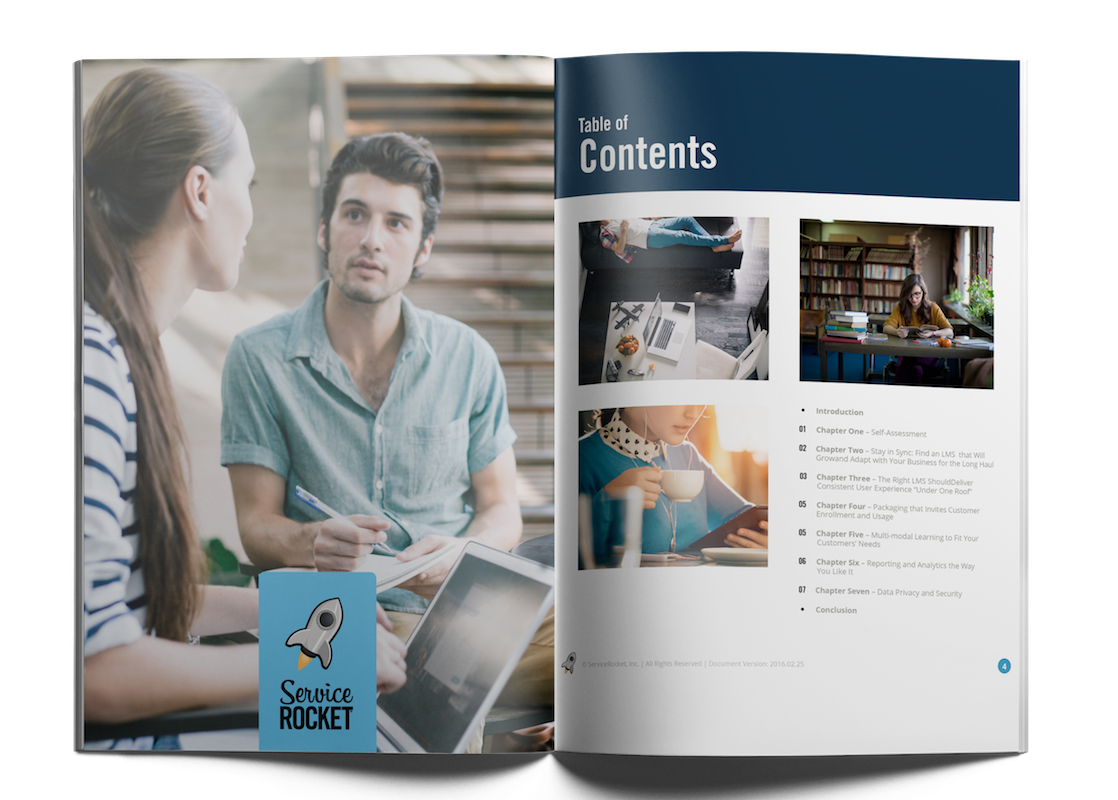 Selecting a learning management system (LMS) is no easy feat. Not only are there over 600 LMSs from which to choose (according to the 2016 Top 50 LMS Report from eLearning247), but in order to choose the right LMS, you need to understand your current organization state and where you want your customer education function to be in 3-5 years. In other words, selecting an LMS is just as much about selecting the right technology, as it is about selecting the right LMS for your current and future needs.
It is no secret that LMS satisfaction is in the dumps. I believe the reason for this is that people are searching for features rather than seeking the right fit between the current and future needs of the software training business and the "Why" behind the particular LMS vendor philosophy and architecture of the product.
In other words, selecting an LMS is mostly about fit.
To help you pick the right LMS for you, we wrote Choose Wisely: A ServiceRocket Guide to Selecting the Right LMS for your Success. In this guide, we outline several criteria we think are important for you to evaluate. When you start looking at LMSs, you will find they all have strengths and weaknesses and each has a specific architecture and a history about why that particular architecture was chosen.
This guide is designed to help you think about what your needs truly are and to help you ask the right questions of vendors to discover an LMS with the right fit for you.