If you've ever asked: "What is the difference between designing a software training course and developing it...and why does it matter?" The answer is simpler than it may appear. And it is important in helping you create a repeatable, scalable, and un-daunting approach to creating software training courses.
Here is the answer:
When you design a course, you are simply defining how a course should be developed.
In other words, a course design defines the "how." Developing a course defines the "what." When you have finished designing your course, you will have created the groundwork for what content will go into your course, which includes the diagrams, video demos, audio recordings, labs and activities, and assessments. If you do not know how to create a course, the best way to start is by creating a course design.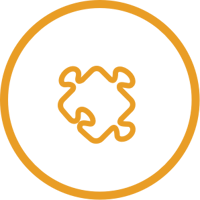 Elements of a Course Design
How do you create a software training course design, you may ask? The answer lies in understanding the seven elements of a course design, which contains the following:
Course outline
Learning objectives
List of content to be used to teach/demonstrate/communicate each learning objective
Activities/Exercises/Labs to be used to practice or demonstrate each learning objective
A review of what was learned
Assessment/Test/Quiz to be developed to either reinforce, review, or test that people learned each learning objective
Any effective software training course design contains all or most of the elements above. And in a practical sense, the list above becomes the outline for your course design document. If you take this outline and fill in the blanks, you will have created a design document that you will then use to develop your course.
Secret to Working with Subject Matter Experts
The course design will make developing your course so much faster and easier, and if you want to know the secret of working with subject-matter experts, here it is: The course design document. A well-designed course design document can be given to a subject-matter expert and that person can develop a full draft of your course. In other words, the document should be detailed enough that a subject matter expert (or course developer) could look at it and say, "I see. I know what this course will be about, what the objectives are, and how it should be developed. I can now develop it."
How's that for teamwork, efficiency, and scalability?
Developing a software training course is hard work. It is time consuming. And it can be overwhelming. However, if you begin with a good design document, the process of developing a course will become very doable.
---
Discussing the elements of an effective software training course is just the beginning, but it is a vital and necessary beginning. I would not advise developing any course without first getting the design right. It will make life so much better. But there is a lot more to it that what's in this post. In fact, we wrote an entire book about it called "Ad Hoc Hell: A ServiceRocket Guide to Developing Your First Software Training Course."
If you'd like to get more detail about how to create your first course or how to improve one of your existing courses, you should read the book. It is full of examples and exercises for how to conduct a training needs analysis, write learning objectives, and how to develop content for your course, including labs. The goal of this book is to simplify the process of developing your first customer training course. Can I interest you in that?
If so, download the book now and start reading.