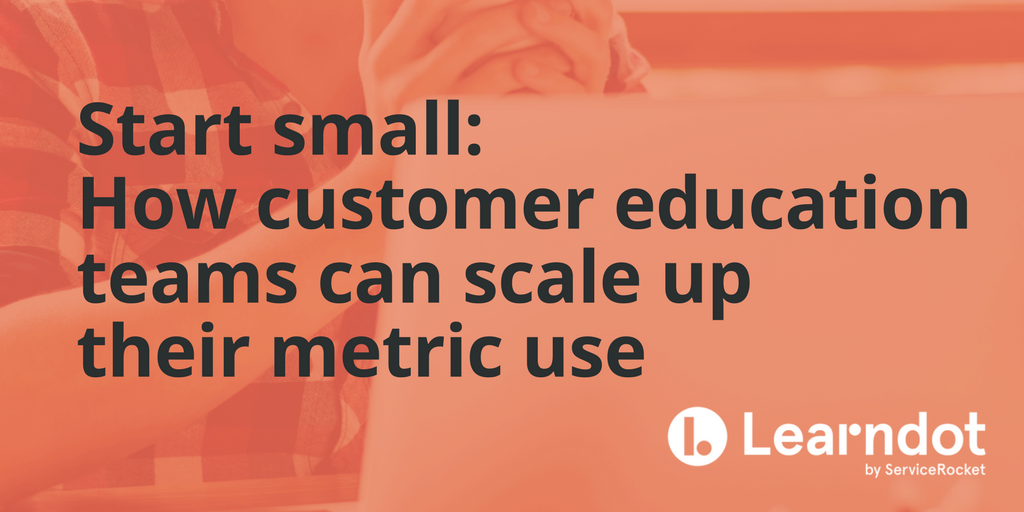 Data analytics at any scale is intimidating, especially to customer education teams who aren't used to looking at numbers. There are so many pieces of data available that it's hard to know where to start.
Like with any new thing, if you start small and learn to master it before moving on to the next thing, it becomes easier. If your management team just said to you, "All right, customer education, it's time to get on the analytics bandwagon" you're in the right place.
Let's take a look at how customer education can start small with metrics and then scale up their analysis slowly to be useful and valuable.