Have you ever stopped to think how to build a high-performing remote team? I know, I know. You have Jira and Confluence and Bitbucket and Stride. You have remote team members, and they can all chime in. You have the tools. But do you have the culture and the processes and the deliberate tactics to "include" remote works and create an environment in which your entire team can thrive? Think about it. Because tools are not enough.
Peter Bell, who runs a remote team of instructors the Flatiron School, organizes CTO Summits around the world, and writes books, joined Lacey Carlyle on Nice Work! An Atlassian Ecosystem Podcast, to talk about how to create an ideal environment for remote workers. And we get specific.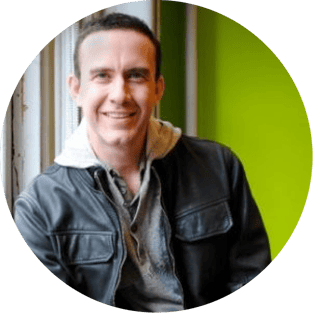 Two remote work tactics to implement today
It's one thing to have the tools (Jira, Confluence, Stride, etc. ). It is another to have the culture and processes and means for remote teams to work together effectively. Peter Bell told us a number of ways to make remote work more inclusive and effective. Here are two that caught our ears.
Say to the execs: You are not allowed into one of our offices for four months
The best way to get started is to help your executive team feel the pain of working remotely. As Peter recommended to the Flatiron executive team, "All you need to do to make remote work perfect for everyone is take the three top executives at Flatiron School and send them to three different states where there is no WeWork." His point was to the three founders in a position to experience working remotely for an extended period of time, so they could experience what remote workers go through every day.
Because occasionally remote workers:
Have trouble with the WiFi
Cannot connect to the video conference
Don't get invited to all the conference calls
Get left out of conversations around the water cooler...and those informal meetings don't get documented or shared in Stride or Jira. And remote workers not just left out.
Are not told of meeting changes, "Wait, we're not having that meeting?" "Oh yeah, we forget to remove it from the calendar. Sorry."
When executives experience these first-hand, there is a fast-growing appreciation for including remote workers.
The things you do naturally in person, you have to schedule online
Peter recommends a few things here. First is to schedule a weekly 1:1 meeting that has nothing to do with the reporting relationship. The purpose here is to talk about anything. Yes, you can talk about work, but that is of secondary importance. The point is to build a relationship talking about the everyday things people talk about at work easily when they are in the office together.
The second thing Peter recommends is to schedule cultural and social activities with remote workers (well, the entire team, including remote workers). For example, have a social hour every other week (a remote social hour), just for goofing off. And these meetings are not optional. Yes, we asked Peter about that! These meeting needs to be required. People may be skeptical at first, but "it turns out it builds social bonds, and people will come to like it."
Learn more about Peter Bell
Say hello to Lacey on Twitter: https://twitter.com/laceytalkstech
Tell us what you think of Nice Work!
You could:
Write a review on iTunes.
Tweet us using the hashtag #NiceWork and mention

Lacey.
Comment below.
Thanks for listening to the show.