Customer Success has taken the world by storm. And customer education is a pillar of customer success, says Dave Derington, Director of User Enablement of Azuqua and Adam Avramescu, head of customer education and training at Checkr. Think about it. Customer success is all about figuring out how to keep customers happy and get them to use more of our products. If that is customer success in a nutshell, then Dave and Adam argue that customer education is the answer to those questions. Said another way. Education sells more product. It brings more customers back. It fosters loyalty. It gets customers excited about your product and your company. It builds community. Customer education cannot solve all of your problems, but it can set customers up for success.
We also talked about Dave and Adam's new podcast CELab: Customer Education Lab. It focuses on customer education and their first episode is about how to get started with customer education. Here is a link to the first episode.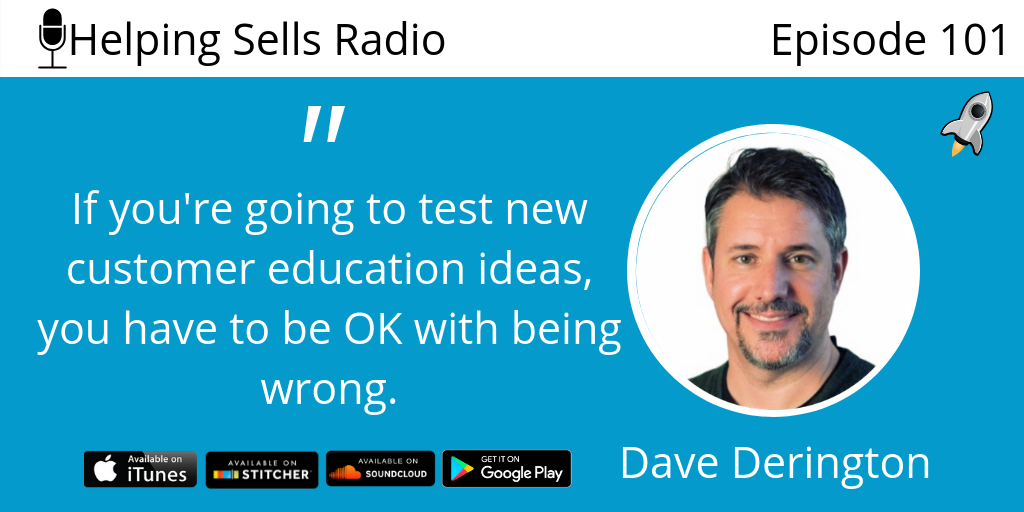 Tell us what you think of Helping Sells Radio
We'd love it if you'd:
Write a review on iTunes.
Tweet us using the hashtag #HelpingSells
Comment below.
Thank you for listening to the show.