What would you do, if you could split off a small team of developers and could direct them on changes to the product that customers hound you about every day? This new team, your team, would work in parallel to the product development team, unencumbered by the restrictions of the product roadmap. No more begging the product team to listen to you. No more making the case that this customer is special and this feature is important. No more explaining to customers, "I promise, I'll pass that along to our product team." What if you could make those changes happen? What if you could be a true voice of the customer? This is what Mel Bilge, customer experience led at Learndot by ServiceRocket can do. Jealous? In disbelief? Well, we talk to her about how it works, why she did it, and why Mel thinks this could be the future of the product / customer experience mashup.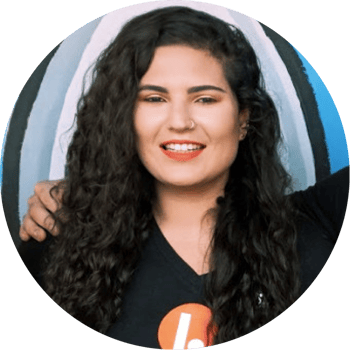 Mel calls this the customer experience squad. The goal is to develop and ship quick wins in the product for customers. This is a big deal because normally a product roadmap is mapped out wth pretty big features intended to take the product to the next level and along the path of achieving the long term product vision. A product roadmap should do this. And a product team should not change every little change a customer wants because it might steer the team off the path.
But what about those small things in the product that annoy customers. Those little pain points that drive customers crazy that cause your customer success managers crazy? In order to get those done a customer success manager has to make the case to the product team that changes need to be made. The product team has to take people off projects, rearrange the backlog, and adjust the longer running initiatives....just to focus on these small things. It is disruptive, even though customers want it.
This whole process is frustrating.
It was frustrating for Mel, who is a huge customer advocate. And when I say huge customer advocate. I mean...she FIGHTS for customers.
Then one day, the product manager said to Mel, "What if I just gave you a team? What if we split out one of our development squads, pick a couple of people, and YOU pick what they work on?"
Whoa!
For you open source enthusiasts out there, Mel just forked the development team and created her own little squad that could work on product features that customers care about.
Double. Whoa.
This team effectively gets to bypass the roadmap and focus on fixing customer pain points.
"It really shows customers we are listening," say Mel.
This team really does work as a separate team. Off the roadmap. They have their own support queue. Their own roadmap. Their own sprint cycles.
Sure, the changes will have to fit into the overall direction of the product. It's not anarchy. Apart from that, though, this team has autonomy. And customer authority.
"We don't work on things that will take more than a sprint or two. We want quick wins that provide a lot of value," explains Mel.
Provide a lot of value. Who knew?
Learn more about Mel:
Tell us what you think of Helping Sells Radio
We'd love it if you'd:
Write a review on iTunes.
Tweet us using the hashtag #HelpingSells
Comment below.
Thank you for listening to the show.