Jay Gibb is the founder and CEO of a B2B SaaS company called CloudSponge and a partner at a distributed software engineering consulting agency called Arizona Bay. Arizona Bay builds software products for its clients, usually SaaS products. Roughly 10-20% of Arizona Bay's customers are "ideal customers." An ideal customers in this case is defined by someone who comes to Jay and already has pre-sold an unbuilt software product. Think about that. Jay's customer has sold, to their customer, a software product....then they go to Jay and ask his firm to help them build it. Jay, his customer, and the customer's customer get together and start making it happen. But this isn't even the best part of the story.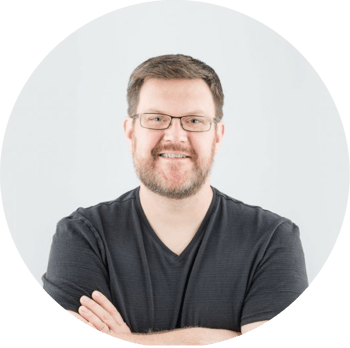 The next level of customer that Arizona Bay gets is someone who wants to build a software product, knows what they want, but they do not have pre-sales. Jay helps them get pre-sales, so they can become an ideal customers. "I'll give them a bunch of mentoring and advice, and I'll send them down the path of getting pre-orders, and I'll help them do that, at no charge, because I'm trying to be helpful," says Gibb.
Strangely enough. Some customers reject that help. They already know what they want and are perfectly happy to say, no thank you to that help. Jay tells them, "Thanks but no thanks." That is not going to create an ideal customers, and these arrangements can lead to headaches for both parties.
Some prospects love Gibb's helpful approach and very often turn into customers. "The sales process is fun for me," says Gibb. "And when the customer is ready to get started, there is no competition. There are no bids. We are do deep into this relationship that we are just going to get the project."
We talked about many more things with Jay. But that was my favorite part.
My question for you is this, "How you do help your prospects become ideal customers?"
Learn more about Jay Gibb:
Tell us what you think of Helping Sells Radio
We'd love it if you'd:
Write a review on iTunes.
Tweet us using the hashtag #HelpingSells
Comment below.
Thank you for listening to the show.