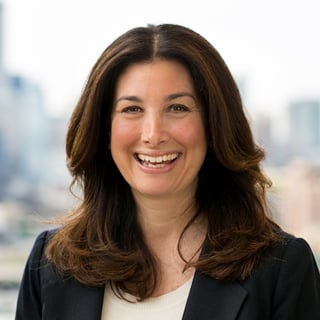 On this episode of Helping Sells Radio, Rachel Orston, CEO of UserIQ talks about a new role she has hired called customer growth architect. She explains that even though a customer architect is about customers success, it is not a customer success role. We dug into the purpose of this role and how it will be measured....right down to the metrics.
Hiring a customer growth architect
UserIQ hiring a customer growth architect is a big move in the customer success industry because it is a move in the direction of growth rather than churn reduction. It is also an interesting move because we like to challenge some of our guests and ask why customer success is so focused on churn and renewals (which are our outcomes) and not on customer outcomes (in other words, 'their' outcomes).
As Orston tells it, "It's (customer growth architect) not about churn."
---
Click-to-Tweet
Ep. 39 @ServiceRocket #HelpingSells Podcast | @RachelOrston of @UserIQ On Hiring a Customer Growth Architect. https://ctt.ec/gJ_94+
---
Then...what is the customer growth architect all about?
"Customer growth architect is about customers success but it is not a customer success role," says Orston. In fact, it should probably report straight to the CEO. The customer architect lives between customer success, product, marketing, sales, and support.
Whoever is in this role needs to be the bridge between those groups in order to grow the relationship with the customer. You might call this role a silo buster focused on the customer. Specifically, this person needs to pay attention to details, be data-driven, and connects the dots because data and customer stories.
"...the fun begins when customers come with problems to solve, " and the customer growth architect needs to help customers solve those problems. After all, if customer success is really about "customer" success, we should help customers solve problems in "their" work.
How will the customer growth architect be measured?
Orston defines customer success as "the ongoing process and journey of increasing the customer's lifetime value with you." And that is one of the metrics on which the customer growth architect will be measured. There are three metrics that will be used to evaluate the growth architect:
Customer lifetime value in dollar terms.
Product adoption.
Time to value.
Time to value is the tough one.
Orston will be the first to admit that UserIQ has not figured out precisely how to measure time to value. After all, a lot of people are talking about it, but few people are actually measuring success in this way. Orston wants to crack that nut and has put a line in the sand by coming up with her own way to measure it and starting there. If it changes and evolves based on what they learn, even better.
What are you doing to measure time to value?
Articles referenced
Tell us what you think of Helping Sells Radio
We'd love it if you'd:
Write a review on iTunes.
Tweet us using the hashtag #HelpingSells
Comment below.
Thank you for listening to the show.