Matt Cameron used to hand write letters to prospects to get into their office for a sales call. After granting Matt a meeting, a global company CFO said to him, "I need to believe that you know something that I need to know now." Whoa! How many SDRs are thinking like that? Not many. At least in part, it seems this experience has driven Matt on his mission to help sales people learn executive acumen and become experts in the domain into which they sell, so that they can help prospects create value. Matt is well on his way. He founded SalesOps Central and created the SaaSy Sales Management boot camp to do just that. His background is as a sales leader at Salesforce and Yammer, two sales juggernauts to be sure.
Are you helping your sales teams development executive acumen and domain expertise?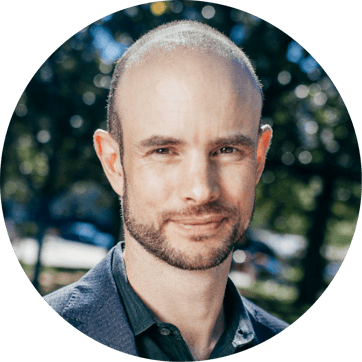 How to talk to a CFO <insert your buyer persona here>
So how do we get that CFO to opt into us? When we don't have the relationship and don't have the trust. It starts with educating ourselves in the personas, the industry and the company we are targeting. Cameron explains, "If I'm selling a business application, it's incumbent upon me to understand the metrics that I can impact and then get my hands on the existing metrics for the organization." And this is how you might do that. If the business application is for cash management (something a CFO would buy) one metric you need to know is the days sales outstanding (DSO). Get the financials (if publicly traded company). Or learn industry benchmarks or learn from talking to people.
After you have this data, write a thoughtful email to the CFO "I've done the math. We can save you 14 DSOs. And given your revenue, I estimate that is $15M in interest savings per year."
This sounds like it would take a lot of time. But Cameron says we cannot afford not to spend this kind of time to learn our buyers and make an effort to add value. If we want to have higher level conversations, this is what we have to do.
How can we learn our customers' businesses?
Gaining domain expertise like this is a team effort between marketing and sales. It requires a deep dive into the metrics and to develop the cases necessary to have these conversations with prospects.
Here is how Cameron suggests you do this: "By doing so intentionally."
Make a list of all sources of information about this industry.
Set up a reading program: blogs, magazines, books. Read up over time.
Get internal personas to educate you. If you sell to CFOs get your own CFO to educate you.
Make friends with customers.
Involve yourself in the community. Attend the finance meetups, associations, events, etc. Embed yourself in these places.
Assign an SDR on a rotating basis to be the internal thought leader for a specific part of the domain and keep the team updated on that function.
If you want to be good that's what it takes.
Learn more about Matt
Tell us what you think of Helping Sells Radio
We'd love it if you'd:
Write a review on iTunes.
Tweet us using the hashtag #HelpingSells.
Comment below.
Thank you for listening to the show.