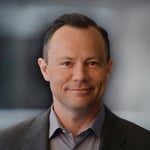 Todd Eby
Customer Success Advisor, Author, Speaker
Customer Success is simple. But the simplest things are often the hardest.
Todd's customer success philosophy: "Understand what Success looks like to your customers. Make it your mission to deliver the direction, guidance and experience necessary for your customers to achieve their definition of success and you'll be successful. It's as simple as that. " Is this really simple? If it is, why aren't more companies doing it? Or are they? Every company is like a snowflake; there is no cookie-cutter approach. That's why companies struggle.
Understand the customer's "y".
Ask customers: What are you expecting to accomplish using x software or y service? Success is about expectations. If you get into the whys, then you understand what success looks like to them and you can really focus on how you'll deliver it. Success is about expectations and education. Understand what they want to do and why they want to do it and there's your roadmap, and you educate them on how to accomplish it.
---
Click to Tweet:
Ep. 12 | #HelpingSells Radio Podcast | @toddceby On How To Achieve #CustomerSuccess: http://bit.ly/1ObNIAP #PulseConf2016
---
The devil is in the details of customer success.
Success is often declarative: this is what to do to reduce churn, here's the image, and this is what it should look like for you. The "how" is missing, which is the imperative aspect. There's an accretion of events leading up to the outcome of what the customer is looking for. Eventually, if you divert enough from the path and forget enough tiny details, things won't go the way that you want. This applies to technology and the process. The small things are what matter and what guarantees you stay on track with customers.
How is the success economy different from the subscription economy?
We now have everything as a service. While the subscription economy is here, the next evolution is about being successful delivering outcomes to customers so they continue to renew the subscription they've purchased. The success economy sounds better than the renewal economy. Renewals should be a foregone conclusion because customers are getting the value and outcome they expect.
Is your Customer Success a tourniquet or a vitamin?
Churn is an acute condition that can't be ignored. Your attention is drawn to it and folks talk about churn and renewals because they're that acute condition. They miss practicing other disciplines to get you there to where you're not in the acute condition and have dealt with symptoms that lead up to churn and prevent renewal. In success, for all we talk about customer-centricity we don't put customer at the forefront of everything. It's metric and outcome-driven and we've got to avoid churn. We need to talk about retention vs. churn.
Invest in understanding what success looks like to your customers.
Drive customers to be better; if they perceive they've accomplished what they've set out to do with the software there's no reason that the renewal shouldn't be a foregone conclusion as long as there aren't other outlying forces. If customers are still scratching their heads about value you've got a real problem.
Success Hacker.
A new community that focuses on the people who power Customer Success. This is a continuing education platform bringing together the Customer Success community. Join for community, consulting, recruiting and more. There are 300+ Customer Success groups and Success Hacker addresses a need a community that is less fractured, and content will be available in perpetuity as a resource. Visit Successhacker.co to join.
---
Click to Tweet:
Ep. 12 | #HelpingSells Radio Podcast | @toddceby On How To Achieve #CustomerSuccess: http://bit.ly/1ObNIAP #PulseConf2016
---