Today's episode features Aaron Fulkerson, founder and the CEO of MindTouch, a provider of cloud-based software that uses product and support content to drive customer engagement and success. Aaron joined us to discuss how to crush it at sales through a no-selling approach, how to hire teams focused on doing "important work," building a culture of sales leaders and why companies should approach the sales cycle as a "success cycle".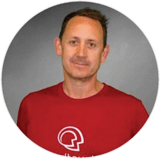 The best companies have a simple central guiding concept that drives every aspect of their business.
MindTouch focuses on understanding. Zendesk focuses on relationships. Companies that last and deliver value and are interesting businesses have a simple central value proposition. Think about how your company can do this, too.
Recommended additional listening: Aaron Fulkerson on Gainsight Pulse Helping Sells Episode
Do you want to be the important person or do the important work?
Do you want to do important and valuable work? Do you want to be focused on how you can be of service and do work that will be important to other people and serve others? This means being sincere, authentic, and with integrity. Or do you want to be seen as the "important person"? Companies can vary vastly based on whether their teams are built with "me first" or "team first" employees.
Integrity means to be honest and sincere, and it comes from the word "integral" or "whole". Only through serving others can we achieve the satisfaction of being whole.
Sales folks may be attracted to making a lot of money, and often fall into the first category to be perceived as the important person in the room. When MindTouch hires, they focus on "no selling". They hire leaders, who are focused on people who want to help others have positive outcomes.
Leadership is about creating new leaders and serving others. Leadership is measured by how many effective leaders you've created. Help clients learn a new way and become leaders in their space.
Leadership is about creating new leaders and being of service of others.
---
Click to Tweet:
Ep. 21 #HelpingSells Radio | @MindTouch CEO Aaron Fulkerson On How To Crush Sales With A No-Selling Approach: http://ctt.ec/QqObz+
---
Adopting a "no selling" approach
Focus on how you'll deliver successful outcomes in the buy stage of the customer journey. In the succeed stage, you're helping lead them to become proficient in their products. You'll teach them how to do things differently to get positive outcomes.
The kinds of behaviors that sales teams should be asked to develop skills around include being a leader vs. selling.
Approaching The Sales Cycle As A "Success Cycle"
The sales development representative. They have to get good at creating opportunities.They understand personas at prospects' companies and how to benefit them. Goal: Help people understand how they've helped other companies to talk to account executive (next step in success cycle)
AE 1: Helps prospect understand the opportunity they have with MindTouch's product.
AE 2: This is the next step: Helping them organize their team members to organize promise.
Prospects will get to learn best practices from mature brands and startups so that every time you're coming into contact with someone, the goal will be to have them leave the interaction better. If you focus on that, then you'll succeed and build a company worth working at.
Aaron started selling in fourth grade
When he was in fourth grade, Aaron made edible playdough–yes, really edible–called "edible glue gunk," and yes, he was a masterful entrepreneur, even back then, successfully selling his 'dough wares to his peers.
Next, he was passionate about War Hammer a turn-based strategy game and bought wholesale and sold figures and wanted everyone to be excited about it. Leadership and starting things is Aaron's passion.
To build a leadership culture: Hire leaders and model the approach.
You may lose candidates, but it's worth it to hire the best people. Aaron's advice: avoid silicon valley sales royalty! You're better off with someone with a speckled background who values service. That may slow potential for growth in short-term, but long-term if you hire the wrong fits, you may not be as sustainable with the right customers and your culture will suffer. Invest in building a culture that doesn't sell, that is sincerely focused on helping others and embodies core values of beginners mind and having a passion for process. Even if you fail - you can be proud of what you did.
If you're going to do something half-way, don't do it.
Aaron learned at a young age: Don't sweep the garage (or do anything, really) if you're going to do it half-way. Whether the "thing" in question is a partnership or a customer relationship, it is disrespectful to only do part-way. So only take on customers who you can fully help, and only engage partnerships where you can fully commit.
Tell us what you think of Helping Sells Radio
You could:
Write a review on iTunes.
Tweet us using the hashtag #HelpingSells
Comment below.
Thanks for listening to the show!