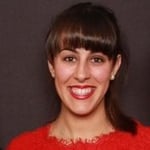 Katie Rogers
Vp of Client Services
In this episode, we talk to Katie Rogers, VP of Client Services at SalesLoft. After admiring Katie's work from afar, Bill and Sarah met Katie at Gainsight Pulse Conference 2015. Katie joined us to talk about how she grew SalesLoft's customer success function from scratch during a period when the company grew 2,000%. Listen to learn how she did it while retaining her characteristic high energy and keeping sane.
Recommended Re/code Decode episode discusses a Helping Sells approach
Recommended Listening: Tanium CEO Orion Hindawi Re/Code Decode podcast.
Check out this Re/Code Decode episode talking about embodying a Helping Sells Approach and how startups need to focus less on recruiting people who want nap pods and kale sandwiches and more on those committed to helping solve real customer problems.
At SalesLoft, helping really does sell
SalesLoft is focused on sales development outreach and combining email, phone and social steps into one solution so righthand and lefthand know what each other are doing at all times. Advising customers on best practices, strategy, tips previous to sale. Helping sells is ensuring delivering calue before customers become customers so they know they're in for long-term relationship where they can grow before get started - not after sale.
Make your customers' jobs easier and more effective
Think about your customers' jobs and help them be better and more effective. SalesLoft put everything into one platform to streamline day to day and remove admin so customers can do what do best -connect with people on the other line.
---
Episode Sponsor - SkillStore
We are excited to have this episode sponsored by SkillStore. It's a cool new social-learning app. The team behind it is on a mission to transform how we do soft skills training – you know, things like leadership development, communications and management training. Most organizations need a solution for developing talent.
Mainly because current approaches don't work. Instructor-led workshops are expensive and time-consuming. And web-based training largely puts most people to sleep – and don't help much with soft skills. Bill tried these guys out (he actually took one of the modules on change management). What's cool is how SkillStore helps you learn by doing, using live video practice and feedback from your peers in your organization. We thought our audience would love to hear about this because they just recently launched publicly (after working with some leading companies like Western Union and SAP), and are offering popular modules from its app "free forever" to anyone who signs up by March 31.
So check them out at www.skillstore.com and go sign up before March 31.
---
Growing a CSM team from scratch is hard–but you can do it well
At the beginning, you can name accounts. In 2014, when Katie joined SalesLoft, they started at around 70 customers But then SalesLoft took off - hit 1M within first quarter, ended with 800 customers. Went to 5 CSMs to handle growth. At time CS was support and account management proactive duties. Creating knowledge base, handling support and onboarding. What did first 90 days look like? After that? How did you renew, grow accounts. It was exciting and tough. We worked through it day by day and took bites at a time.
The purpose of a CSM team is to provide value to customers–and long-term, that means driving revenue
The biggest thing for CSMs was building a bond of trust with customers where we are a sales company and can come across as salesy. SalesLoft didn't want that to be interaction or experience customers felt in any form. In guiding the team and connecting with our leadership it was about providing value and delivering on and over-exceeding expectations. Going above and beyond to help vs. what's in it for us. In longterm that will turn around. It will help us grow and sell more. It wasn't first thing we were going after. We were trying to help customers.
Add value by helping
At first it was understanding objectives of clients and helping them solidify what that meant at their companies. Customers were startups within first six months to one yar or two years learing Sales Dev. We educated foundational things. Focus on best practices and staying ahead. What does next year look like. How do you coach and guide SDR teams and improve? What is that next level? Constantly innovating now vs. when first started and it was guiding just to get started.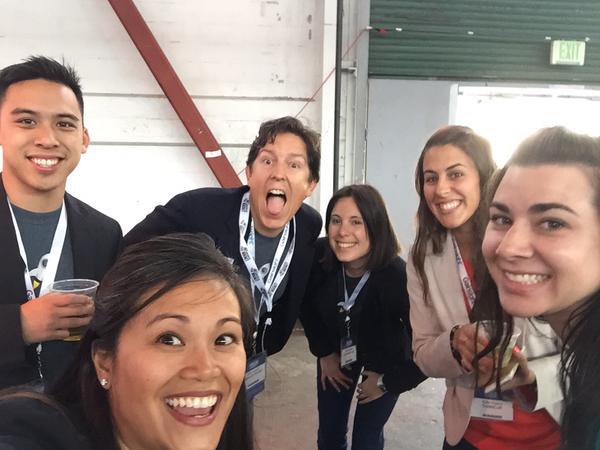 Meeting Katie Rogers at Gainsight Pulse Conference 2015
Help customers pick the right goals to shoot for during onboading
There are differnt ersions based on size of an account. Have added 20 new accounts per day 1 user teams up to signing 100 user deal with a brand-new company. For one-user teams we have infographc send out to guide them with questions to ask yourselves what success looks like for you. For larger teams it's 1:1 approach. There have been times we've had leaders say we aren't 100% clear on this waht should we do and we send blog posts by thought leaders and questions we ask internally but always step back internally to take 24-48 hours to think on it. We can't come up with asnwrs for you. Once you ahve concrete goal we can guide you in right direction. They have to do homework, and we take a step back and know they are in the driver's seat and they trust us and it builds respcet but for larger customers it's 1:1.
Pick CSMs that are the right fit for your customer base
For every company it's different. SalesLoft's customers have strong personalities as they cater to SDRs and VPs of sales. They are bold. They are demanding, and time is money to them. The CSMs need to communicate effectively and sometimes stand ground and speak confidently. Time management is key dealing with sales professionals. Next, CSMs at SalesLoft need to possess the ability to adapt to changes in the company. We've changed a lot in 2 years and we've grown drastically and most successful CSMs have those components and ability to adapt is definitely key.
Sales-focused vs. Service-focused?
The mentality at SalesLoft is that service is first, and they're here to help. If we service customers in the right way we drive adoption and make sure they're gaining value and selling will come in long-term play and they'll have trust and want to grow. They don't go for hard sales even as a sales company. Instead, they focus on building trust, providing value and making sure experience is top-notch.
Help customers be better at sales rather than just with your product
Sales Development as at the start of the sales process. The SalesLoft blog is a huge value-add as a resource and it focuses on sales development but VP of Sales Derek Grant does sales tip videos. In that it's not just focused on sales development and outreach. It's about after that. If a prospect commits to demo - now account exec has demo, how do they close that? Think about helping withthe overall process, not just what your department does.
Define best practices you're learning from customers and your team's experiences
When you go back a year, SalesLoft was using their experience because they were a larger team. Since they, they've onboarded and welcomed very large teams like MuleSoft. They've got close to 200 SDRs and are leading the industry in terms of being super effective, scaling out a team and growing effectively. While we have SDR pool in-house who are amazing, we look to larger enterprise companies taking it to next level. We're learning from customers and testing out things internally to stay on the curve of what's next. It's a collaboration between the two. Look to customers to see how to support large teams. Ask customers, "what are you missing that you need at 200 SDRs?" For those who aren't enterprise yet, we are guiding and seeing them grow quickly.
There will always be growing pains as you scale a business
Scaling out customer success for a company growing this fast, as grown 2000% each year for two years, may have moved too fast for onboarding. Now reflecting back ealizing not as strong as could be and tweaking. Instead of laying down brand new rails we're looking at process saying where can we do better job and doing tweaks to fine tune. Reflecting and seeking knowledge from customres on what could have been better about experience.
Customer Success teams need a seat at the leadership table
When you get started, you don't realize CS teams and client base has grown so much over past two years that at times we can bring in very large amounts of revenue just by helping customers not aggressively going after deals. We have customers add 20 new users because so successful and we didn't even prompt that. When CEO is focused and bought-in on Customer Success. Kyle has done a great job of putting cusotmers first. The team rallied around delighting customers and making sure voices heard internally. When you have that seat at the table you can do magical things. When you have VOC and pain points and CEO is hearing that it's the health of your organization. Your customer base is the first thing. You should worry if don't have a seat.
Is the #1 thing - existing customer base or new deals?
If the exec team says they care about existing customers but only cares about the next deal, you have a problem. How important is a top 20 customer vs a big deal? What is average deal pulling in and what if you don't invest in customer base and one left? Would you be ok with that? If you have a few big customers and don't have time to focusing on that, you could be losing customers with larger MRR and ARR. Ask the tough questions and build a relationship built on trust so you care about company and want them to succeed. If CEO says yes, you have thinking to do. If no, then you've got ground to stand on from there.
Product and Customer Success own VOC at SalesLoft
Product care as much as Customer Success at SalesLoft. That isn't true at every organization. The product team even reply to NPS scores. Product needs to know pain points, wins and where to improve as an organization and that's made the company strong.
Customer Education plays a big role in Customer Success at SalesLoft
Training is key. Check out SalesLoft U, a new way to train customers at scale. The team also reads books to help customers. Research and reading lead to SalesLoft U to train customers by adding everything online in short videos. Training is key internally and externally. Training initiatives are on a top project list.
Recommended Reading: Sales Development Playbook by Trish Bertuzzi
Customer Success is now a thing
We're making moves as an industry. In 2014, it was a buzzword, but people asked, "What do you really do?" Customer Success wasn't defined. Now, people truly understand and want to know strategy; whether focused on growth, retetention and what that looks like. People are knowledgeable and asking questions other than "what is that?" We are growing. You see more roles posted, more conversations and more conferences and meetups. Customer Success was at 1.0, just getting feet on the ground, and now we're swimming and making waves and it's a huge value-add for SaaS and other companies.