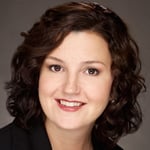 Danielle Tomlinson
VP of Global Education
In today's episode, we speak to Danielle Tomlinson, VP of Global Education at Plex Systems. Danielle has built education functions from scratch and built mature ones into optimized functions. At Business Objects, SAP, Hortonworks and other fast-growing software companies, Danielle has honed running a business education department to achieve outcomes like increased renewals and revenue. Hear her approach to customer education that helps customers while driving revenue.
Technology education services affects every part of a software business
Education is a key component to customer success. To be successful, education leaders need to get to know every piece of the business from the minute financial transactions that come in hundreds of thousands at a time to systems and operations, people management, structure management, curriculum development and product development and more. Customer Education leaders require a full overview of what it's like to do every job in a software business with an education services focus.
CLICK TO TWEET:
#HelpingSells Radio Ep 10 | Building Customer Education Revenue Machines with @DerryOne of @PlexSystems. Listen now: http://bit.ly/1SAHeqK
The primary role of education services in a technology company is shifting.
In the past, it was black and white: Go train customers. It was about revenue-generating as part of a services organization. With the onslaught of focus on customer success of SaaS companies and cloud-based model, it's about ensuring customers are rapidly adopting software. Pair with sales and renewals organizations (sometimes Customer Success or support org, depending on how the company is set up) and it's a great indicator and predictor of renewals and customer success.
Should training be a cost center or revenue generator?
Should you have a break-even model or generate services revenue for a tech company to proportionally contribute form a software services model.The primary role of education services is to enable customers. The shift in way people learn: on-demand training, just-in-time training, performance support vs. event based and balance two concepts keeps this interesting. How does someone whose whole job is quality control and will do a similar task learn to do something well vs. someone doing business analysts predictability and financials. Look at end-to-end lifecycle of how customers meet. At Plex, training is a revenue-generating for-profit arm of services division charged with partner and customer enablement on technical side but are expected to revenue back to company.
Cross-collaboration is key.
Regardless of the size of your company, cross-collaboration between education and other departments is key. Don't overlap with other departments; streamline that. In every company, this is where the Customer Training Maturity Model plays a role too. Bigger companies are always trying to streamline, scale, rethink, be agile, keep up with technology and the way customers learn and want to consume training, competitive aspects and what others are doing to see what others are doing to make sure we're staying competitive.
While Plex is not a startup per se, in the last 3 years the company has reinvented itself from customer-funded development model bespoke software requirements to Plex driving roadmap. That change means being in lock-step with larger organization strategy to make sure training meets needs of releases. It was the same at Horton Works and Redhat. As opensource companies, both grew exponentially, you have to fix and solve problems in terms of systems, best practices, people, processes, it's the same at any size company.
There's a ton of content - where it all lives and how it's organized is yet to be figured out.
Plex uses JIVE intranet - an impressive one. It is well-organized content. How do you partner with product docs, marketing, consulting who are writing methodologies, partner enablement, how to be consultant type-training and product training to make sure all are using content over again. Reusable content, build it once and parse out multiple times. Everyone wants to do it at some companies while there's more "we're happy with our way of doing it - go build your stuff, but it's ok if we overlap". Some companies try to find brand-new ways to do things more efficiently.
Don't assume training sells itself.
Companies often think that training sells itself. As a learning leader you have to say, it's great you want customers to be trained, but if you ask sales are they incentivized to sell training and part of their compensation model? Working with successful sales reps are focused on comp standpoint, customer need, and all of those factors together. People outside of the training organization building comp plans or writing what sales people should be doing or focusing on don't include training as a key focus area in terms of go sell this to be successful.
It can be more than quota - you have to sell to get to President's club, or a certain portion of deal or included in every deal and have a reason why taken off. At least have a conversation. Help customers through journey and understand value, certification program, and understand the value of getting certified. Help customers understand they need training, and what kind.
Should education be how to use product or helping people do jobs better?
Training has shifted from event-based. Today, it's about because we're competing with google search of something, learning leaders have to solve the problem of just-in-time on-the-job performance support. Keep it fresh, anticipate what customers' questions will be, reduce cost of support in companies that have SaaS-based models where support is offered as value.
Having spent 8 years in open source world, we only sold support and services to go along with it. Looking through that lens, how do you make someone more proficient to make them less reliant on phoning. To get quick answers, avoid delays, and ensure customers using key features and when it's time to add modules to purchase or renew customers are satisfied because getting promise of software. There's a constant influx of information available to customers, not waiting 90-days post product release to know how to use it.
Focus on what your company is really trying to accomplish with education.
Take a step back and figure out what your company is trying to accomplish. Example: Best manufacturing cloud-software provider on planet with Plex, and ask team how will you do that to enable customers to feel passionate about what products offer, tell all friends about it, and tell all friends at conference or summit they'll preach how great it is.
Be data-driven; take data back to sales reps because trained customers do call support less, add modules to purchase, tell all friends about it, and see them participating in online community, answering each other's questions and are highly engaged, love what we offer, those things are the duty from an education services team and figure out which problem is company trying to solve and what are sales people trying to take away?
Training is often the first touchpoint with your end user.
The sales cycle may involve key stakeholders through that process, but often people making buying decision don't come to your training class. End user who may have loved some other solution before, need to be convinced it was a good decision, or maybe they wanted it, but if you have a customer in VILT or online class or event, and it doesn't go well, sales will be the first to pick up phone and call and let you know customer is unhappy.
When working with teams, help them take the lens of what are we doing to keep phone from ringing on sales side if we misrepresented or didn't create experience sales person was looking for. We have a high-touch approach, and as a side effect I get to talk to customers and they're coming out of classes delighted. The training team has to self-promote it.