The ServiceRocket Apps team is proud to announce a very anticipated product: the Classic Connector for Salesforce & Jira, now approved for Data Center by Atlassian. That's right! We are excited this Connector is now ready to be deployed on Jira Data Center.
Our team has been working tirelessly over the past few months to make sure this sophisticated and mission-critical app is up to the high standards of our enterprise customers.
Struggling to keep up with your organization's growth?
Most of you probably began your journey using Jira on Server. When Atlassian announced the new Data Center program back in September 2018, many companies realized this was the way to go. The goal of this program is to give you the reliability and compliance you need for your organization. Atlassian's Data Center infrastructure is designed for high-performance, reliability, and scalability.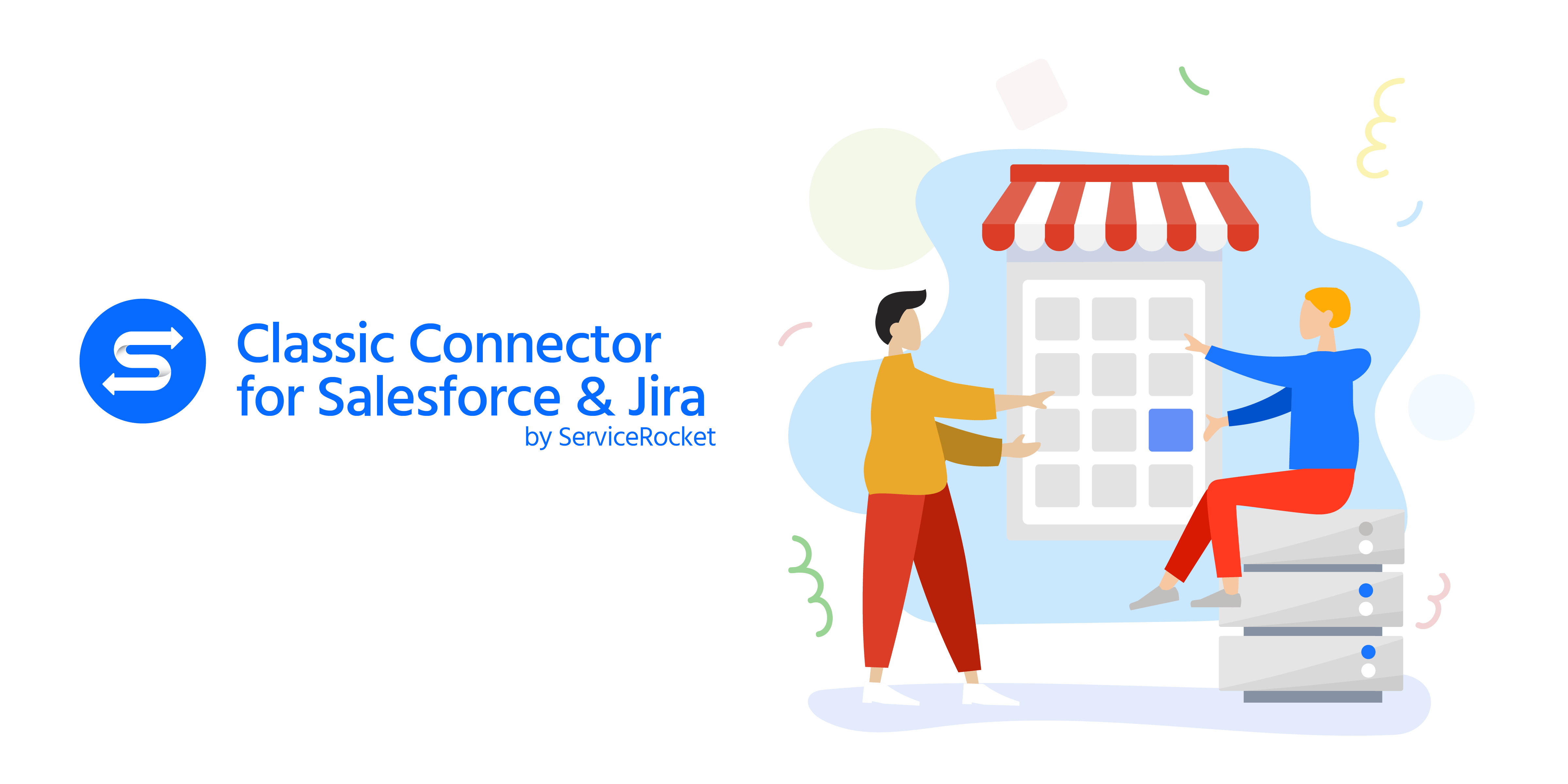 Your systems need to be ahead of your organization's growth, and your apps can't lag behind either. When migrating to Data Center, it's also important to make sure your Marketplace apps are ready to be used in a Data Center environment. Our team has made sure that our apps are not only compatible with the new environment, but also pass all the tests and scenarios that might push our apps' security, performance, and scalability to the limits. We've got your back!
About the Classic Connector for Data Center
At ServiceRocket we set ourselves to deliver on our promise of creating reliable, high-quality products that help our customers focus on growth and productivity. We want to get up to speed with you and help you make this transition as smooth as possible.
The Classic Connector for Salesforce & Jira helps you power up your Salesforce CRM business workflow through seamless integration with Jira, now for Data Center. With our Connector, you can close the gap between the platforms you love to increase collaboration, transparency, and communication across different functional teams.
Not familiar with the connector? Check out some of the features:
Create Salesforce objects directly from Jira and Jira issues from Salesforce.
Create unbeatable cross-platform workflow automation on both Jira and Salesforce
Synchronize aggregated comments and attachments in both systems
Complete field mapping or read-only access to the other system data
| | |
| --- | --- |
| | Learn more about this app and its pricing in the Atlassian Marketplace. Start your 30-day free trial and let us know what you think! |
---