The backstory
At ServiceRocket Apps, our brand promise is at the heart of everything we do: "We've got your back". A little over a year ago we started to live by this promise, from Support to Marketing and Engineering, our teams are committed to delivering the best in class support and customer service. We're putting ourselves in our customer's shoes to anticipate and better understand their needs.
A few months ago we had an idea, we wanted to put a "face" to this brand promise and create some sort of seal that represented it. Our vision? One day, this seal would be recognized not only by our team members but externally as well. People would recognize ServiceRocket Apps by the quality of our support.
Making the Seal: from idea to reality
First, we determined the key idea we wanted to leave everyone with, "...don't worry, our apps are 'ServiceRocket Backed'…" - that's how we pictured ourselves talking about it one day. Something easy to remember that represented that you're backed by our team.
Second, our Support team is a great part of what makes us different, but we are not only an Apps company. We provide other solutions and services that are also backed by our amazing teams and high security standards to facilitate software adoption. Hence, the words Support - Security - Learning.
And last but not least, adding the brand promise was essential: We've got your back. All these elements came together and after several iterations we landed on the final one.
Introducing the ServiceRocket Backed Seal
Today we're launching the ServiceRocket Backed Seal, our seal represents our commitment to our brand promise: "We've got your back".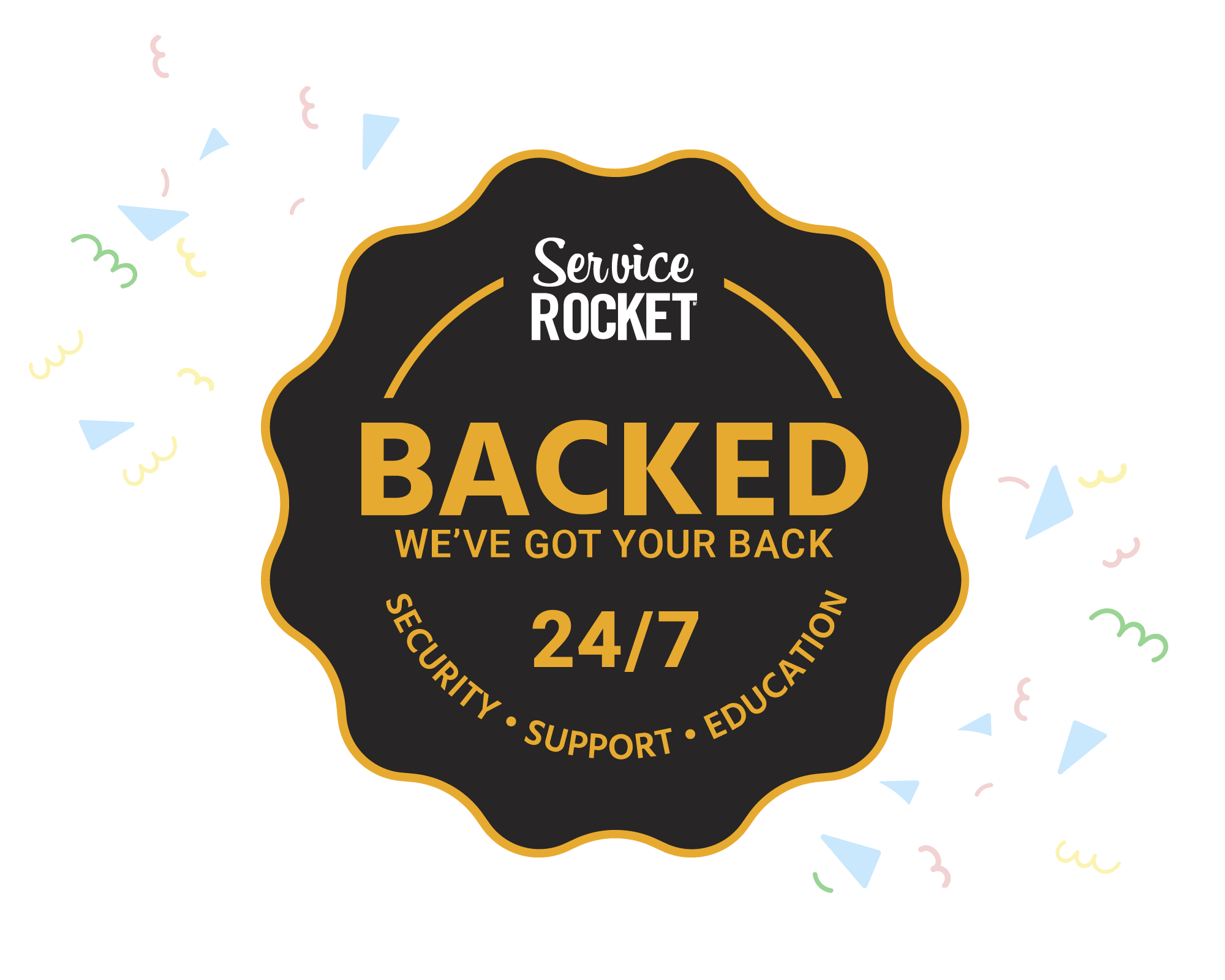 Today, our vision stays the same, this seal is another step to get closer to you and being recognized for what we do best. Hey, we are not just another Atlassian partner! If you can take away anything from this blog is that we are here for you, we are on a mission of enabling millions of heroes (like you!) to exceed expectations at work. Our friendly team has a global presence that allows us to make ourselves available and accessible to you when you need it the most.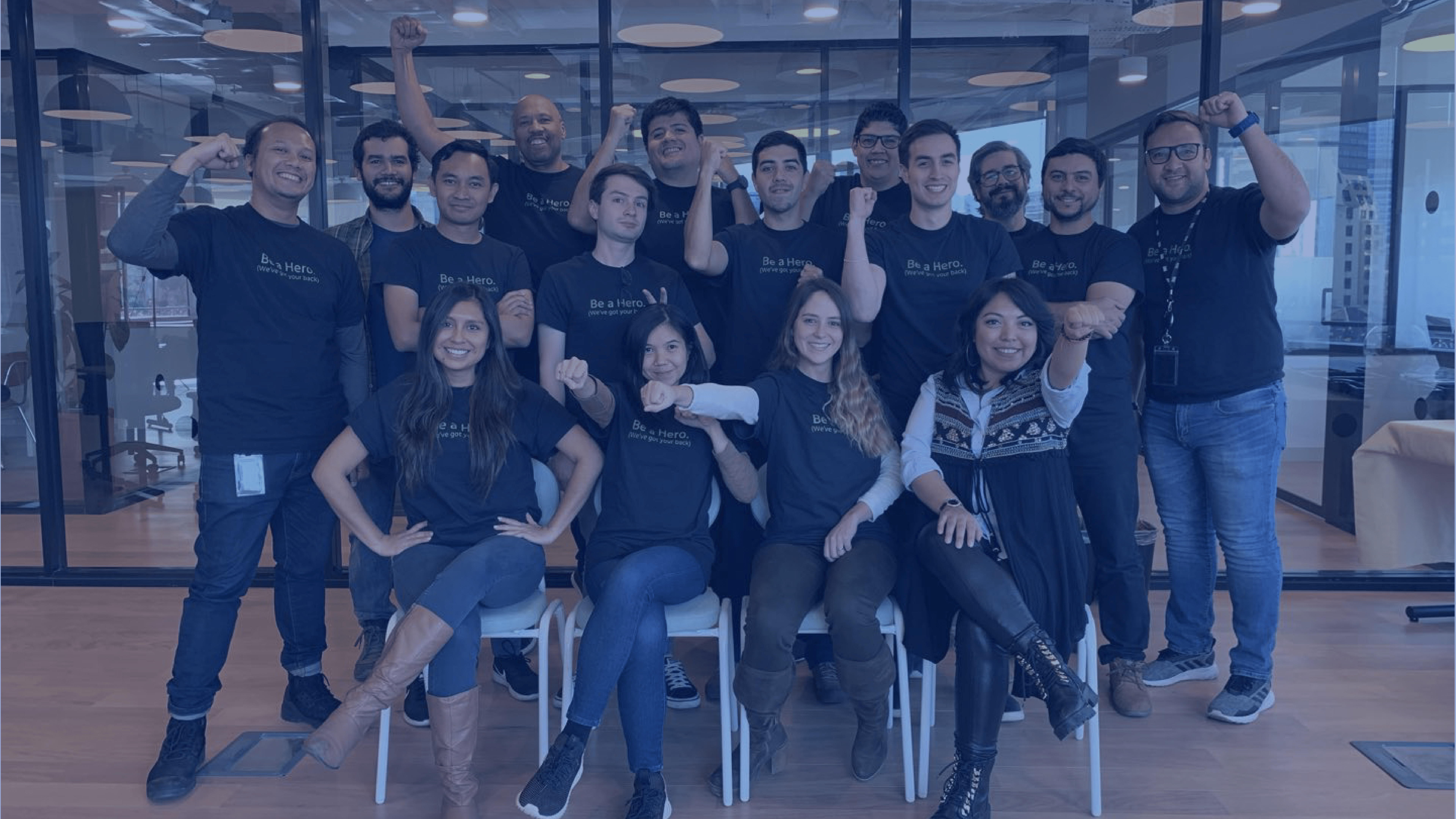 You'll start seeing this seal more often from now on (especially the simplified version below, for smaller formats). We started with an idea and hope you help us make our vision a reality until one day you are able to recognize its meaning and know we're here for you.
---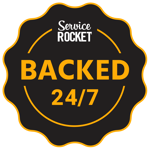 Learn more about our brand promise
Here's how we are committing to your success.