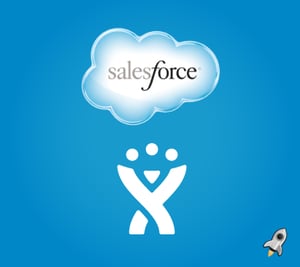 Our Connector for Salesforce and JIRA is one of the most popular add-ons we've ever built. We're proud of the way the product enables teams to work better together.
In this blog we cover some of the most-common questions we hear regarding the Connector.
---
Use Cases for the Connector
I have a business team working in Salesforce and a technical team working in JIRA. How can they work together?
Instead of relying on outside communication channels like HipChat, Slack and emails, use the connector to enable direct communication between disparate teams.
We've just adopted JIRA, and we already have Salesforce. We've never heard about this connector. What can it do?
It can seamlessly connect teams that work out of Salesforce and JIRA.
With bi-directional synchronization it allows you to create a JIRA issue from Salesforce, grab context of the Salesforce object, and then push to JIRA. When the JIRA team is done working on the issue they can push updates to Salesforce.
Do I really need a connector to connect my teams?
The connector creates a direct integration between two critical systems. Maintaining separate silos of data and using a third-party app (like Slack) to communicate creates extra work and risks valuable data being under-leveraged. The connector can save you money by decreasing the need for extra Salesforce seats.
Commonly-asked Questions on Features
Can I create a JIRA issue directly from Salesforce?
Yes. A 'create JIRA issue' button is available in Salesforce. Can also be automated through Apex triggers.
Can I push changes back from JIRA to Salesforce?
Yes, it can either be pushed manually or automatically through settings.
Does the connector work with JIRA Server / JIRA Cloud?
Both.
How do I get more information about the connector?
Is this integrator on the Salesforce side or JIRA side? (found on which marketplace)
Server: Atlassian Marketplace or ServiceRocket Marketplace
Cloud: Atlassian Marketplace. There's a free companion managed package available through AppExchange.