These are unprecedented times. Healthcare workers around the globe are making countless sacrifices for the greater good. We salute everyone in the healthcare professions and those who support their efforts, including behind the scenes IT workers.
A helping hand from the IT Industry
From delivering medical supplies, food provisions, or any other essential goods to making working from home possible. IT industry has taken an important role when it comes to handling our "new reality".
Currently, there are many initiatives taking place in the technology industry, intended to offer or gather help to get through this health crisis. As mentioned in this Atlassian article many of these projects are leaning towards supporting the healthcare system to strive the present pandemic situation.
It's because of this, information workers, like you, are facing increased operational needs. At ServiceRocket, we are ready to assist and help you meet those new demands.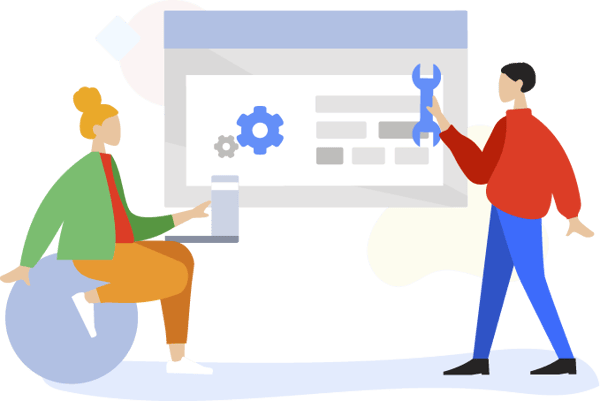 Free Implementation and Solution Design Support
Is your healthcare company working on a new project or extending an existing Confluence or Jira application that uses one of our add-ons? If so, free of charge, we will provide support, solution design and implementation assistance to facilitate the process. Now, more than ever, we've got your back
Please contact Bernardita Ugarte, via this form, about our free Implementation and Solution Design assistance. She'll connect you with Rocketeers ready to help. Of course, if you need basic product support no matter the industry you're in, feel free to contact a support engineer immediately.

Not in the healthcare industry? Take advantage of our services.
Have you heard about ServiceRocket Apps' Services? Whether you're going through a migration or would love assistance with an implementation, our team is here to provide an extra helping hand. Regardless if you're just evaluating one of our products or you want to drive even more value to our app's standard functionalities, we can tailor a solution that adapts to your needs and ensures success. Learn more about our services here.
Together, we'll bring our best to meet this ongoing challenge.

Empower your team with our free guide.
Take advantage of our step by step guide to unify your team in four simple steps