We've been working on a fresh new look for our ServiceRocket apps and guess what? – 16 new logos and signatures are now ready!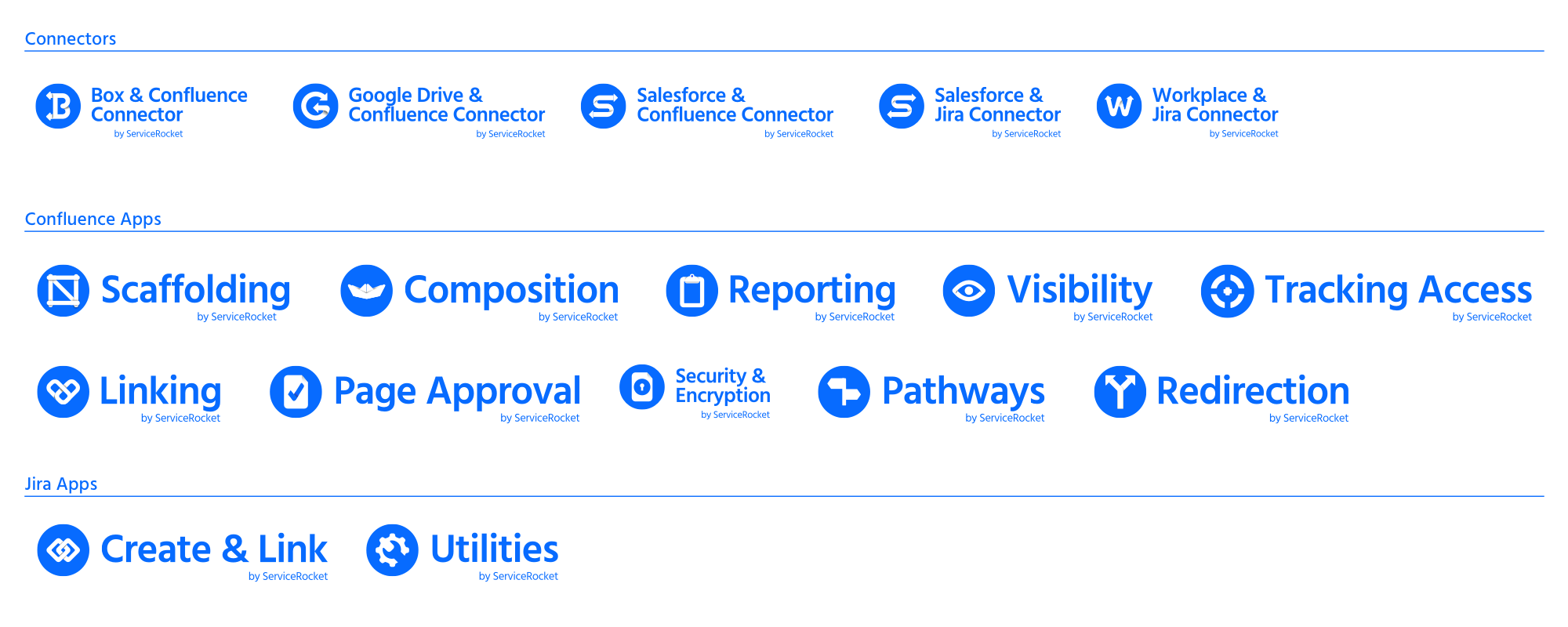 We see our apps portfolio as a family of products. Some complement each other, some connect similar pieces to different platforms but in the end they all have the same purpose of making you and your team more productive. We keep growing our family and for us this means we shall celebrate the uniqueness of each app yet still embrace the shared core identity as ServiceRocket products.
At ServiceRocket Apps we are looking to get closer and closer to you. For us, this new look is an important milestone towards creating a brand that's memorable and connects with you from the first moment you recognize our logos in the marketplace and the host products.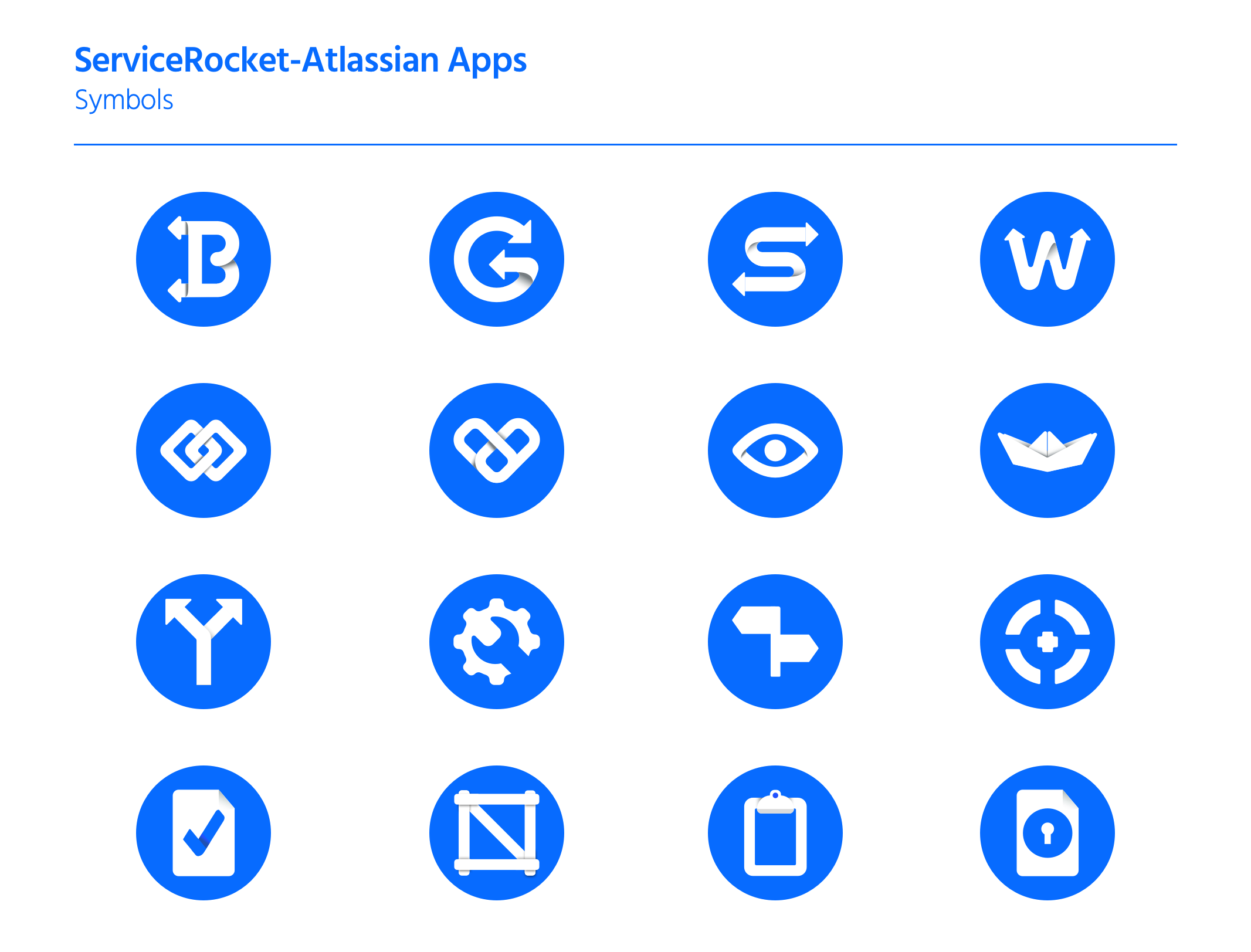 Our new product logos
We continue to grow our portfolio with new Atlassian Cloud and Data Center apps as well as Workplace apps. Our biggest challenge was designing for consistency across the 16 products and thinking ahead about our needs. It was essential for us to create a style guideline that we could apply to future members of the family.
For our connector's family of apps we developed a simple design language that includes two arrows signifying the integration between two systems. Our team decided to create one logo for each family of Connectors - Box, Google, Salesforce and Workplace. Also note that the same logo is used across Server, Cloud and Data Center editions.
For Confluence and Jira apps, all logos represent their key functionality and have a distinct personality that will make them easy to identify. We started with our core products such as Scaffolding, Reporting and Composition and kept building from there.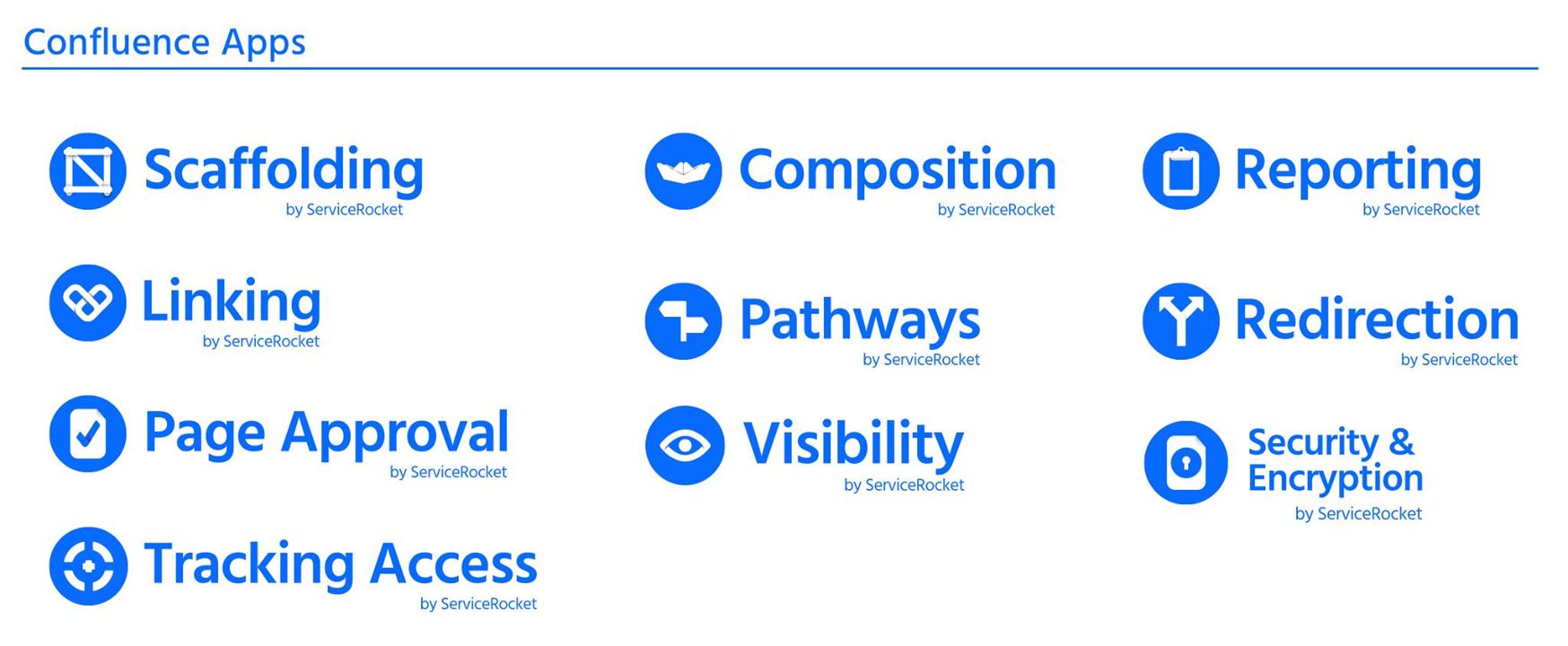 The result is an individual look for each of our products. Our portfolio continues to grow and our goal is for everyone to be able to differentiate our brand and apps, give them a distinct look that will make them stand out as ServiceRocket products.
You have probably noticed some of these changes in our website, and going forward you'll see these changes reflected in both Atlassian and ServiceRocket Marketplace, as well as next app version releases, documentation and newsletters in the coming weeks.
Part of maturing is not only growing the family but also letting go of other apps. In the coming months we'll be saying goodbye to some products. For now, stay tuned for our new Cloud and Data Center products, some of which will be available very soon.
---
Upcoming Cloud apps: get the latest updates
We've got a range of Cloud apps in Beta right now. If you wish to get updates or contribute to our Beta apps, sign up for our Beta program. Available for Beta program:
| | | |
| --- | --- | --- |
| | | |
| Linking | Visibility | Composition |