Two new ServiceRocket apps have just entered the Cloud! Our popular utility apps Redirection and Linking have made their way to Confluence Cloud and are officially available on the Atlassian Marketplace.
One-click links to create structure
When more people add more content, the amount of pages can grow quickly; the spaces can get cluttered and content gets redundant. You would want to focus on creating content and documenting your knowledge, not spending time on managing structure and figuring out how to name your pages.
Linking provides a set of macros that help to introduce structure and standards in content creation. Now you have links to create meeting notes (with current timestamp automatically populated), articles (with an automatic ID) and reports (with current month) the way they should be. Users will feel guided and admins will feel smart!

Page redirection, fast and simple
Have you ever arrived at a page, spent some good minutes to read it up but soon realized that the page is no longer active and there is another page with more recent updates? Redirection aims to fix that frustration.
With a macro, you can automatically redirect users to a new destination page, so that you can be confident that all traffic will see the latest content. That way, you get to keep the old pages, keep the referral links valid and literally get users straight to the point!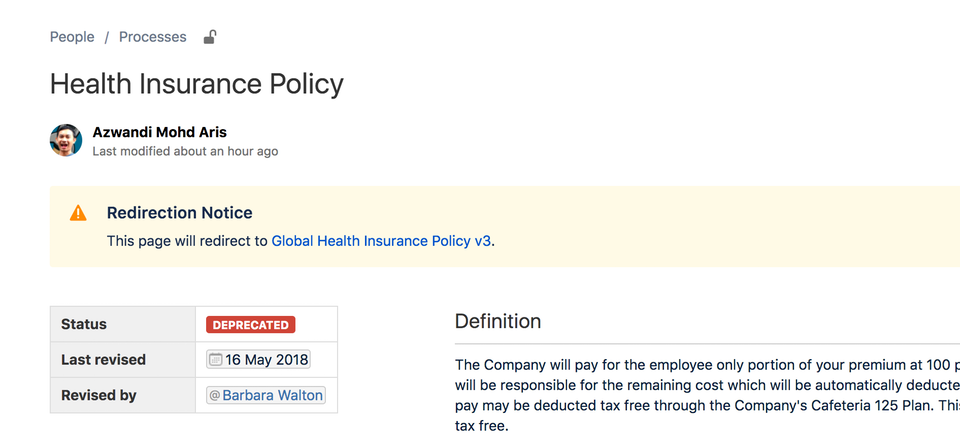 Trying them is free - Start your trial today!
A free trial is available from the Atlassian Marketplace. Pricing for Linking and Redirection starts at $5 and $2 a month respectively - and they come with full support by our 24/5 support team.
---
Looking for other Cloud apps?
We've got a range of Cloud apps coming to Cloud: Scaffolding, Reporting, Composition, Visibility and more. Let us know what you need!
Go here for more: https://servicerocket.typeform.com/to/ROAklf.