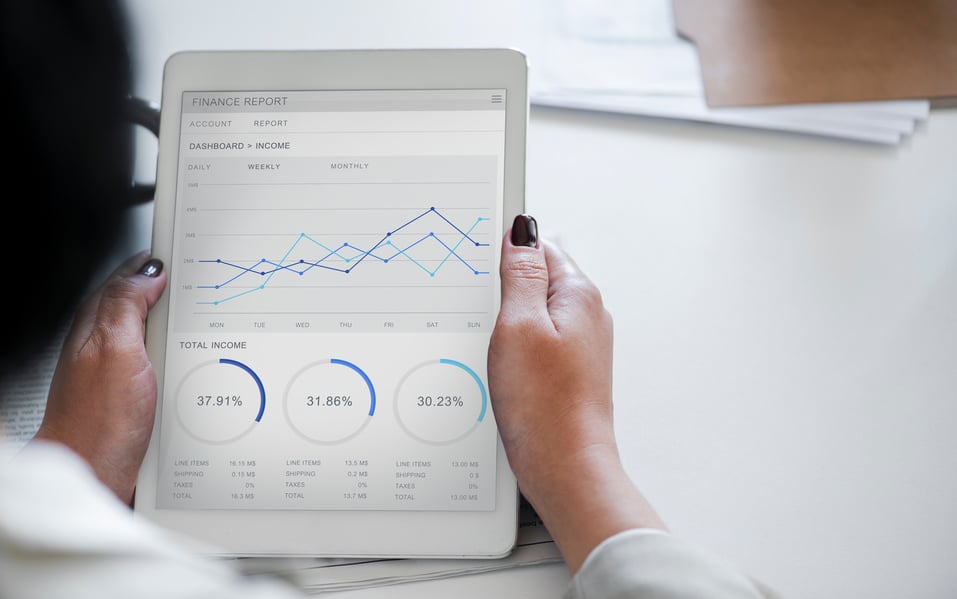 Flexibility. Right sizing. Elastic load balancing. Read an Atlassian whitepaper or hop on a webinar and expect to hear these words — or others like them — consistently, often, and across the board. Taken together, these words function like a giant, flashing sign pointing to the core concept at the heart of the Atlassian mission: zero downtime.
Everyone knows downtime is expensive, regardless of company size. While it's hard to pinpoint exactly how expensive this can be, we do know a single hour of downtime for an organization with 1,000 developers can cost tens-of-thousands of dollars. But customer-centric companies can feel the damage long before a full-scale outage strikes, since performance dramatically influences customer experience and sales. In fact, data suggests that a single second delay in a website's loading speed can lower conversion by 7% and customer satisfaction by 16%.
Now multiply that single second by an hour and you get the real picture. A company isn't just dealing with part of their staff losing worktime while others scramble to get things back on track. Disgruntled customers are a big part of the picture too. Since downtime is Atlassian's sworn enemy, we identified and addressed a range of root causes, then wiped them out with Data Center, a scalable, infinitely implementable way to keep servers up and running at all times.
Root causes of downtime
1. Growth. When your company is growing rapidly – struggling with a large number of users, continuously expanding teams, or dealing with both – software availability always becomes an issue. As the number of concurrent users rises, the delta between the response times of a single server versus Data Center widens in favor of Data Center, which is much faster and more flexible.
Instead of having to adjust settings for a single server under duress, admins can add additional nodes instantly, extending overall capacity without users being aware that this is happening at all. To get an accurate bead on what scaling may look like for a customer, a number of different data configurations have been tested, so no company is ever greeted with a one-size-fits-all approach.
Customers also pay only for what they use, making this a cost-efficient key to flexibility and scaling.
(Pro tip: In mission critical environments, infrastructure and system administrators should have native monitoring implemented for three main components — processors/CPU allocation, memory/RAM, and storage/disk. If you notice any of the system resources consistently being utilized 90-100% of the time, this should be a clear indicator that their limits are being hit. Typically, this corresponds with a dip in application performance at times of peak usage.)
2. Upgrading. This fact of life is notorious for spawning downtime, but it doesn't have to be a necessary evil. Upgrading can be virtually invisible. This is a bit of a holy grail for admins, but Data Center makes it possible in two ways. The first is by performing rolling upgrades. Only one node is upgraded at a time, so the whole system never has to go down. While not as effective, another approach is to put the system into a read-only state while the upgrade is being performed. This allows users to access and read pages, though they can't edit them.
(Pro-tip: Even when you see the writing on the wall and know moving to Data Center is likely to be in your company's future, you might not be sure if the time is right for making the leap. If that's the case, we recommend doing a Proof of Concept. ServiceRocket is the go-to for planning and implementing tests like these, which function as both a litmus and an early-stage plan.
3. Disasters. No matter how much writing is on the wall and how good you are at reading it, disasters that result in unexpected downtime are bound to happen, throwing everyone into a panic. Admins call it "firefighter mode" and many can attest to how taxing it is to leave campus, get home in time for dinner – or breakfast, depending on the rigors of the workday – then rush back to stifle a blaze. Work-life balance goes AWOL in situations like this, leaving admins hoping that it'll return "someday" when "everything gets sorted out." Easy to say, but hard to do.
If you're an admin tired of playing big hero, bringing Data Center into the mix means the end of this stage of your career. This is because Jira's Data Center software allows a system to grow during peak times and shrink during slow ones, avoiding data disasters by seamlessly scaling up and down as the need arises.
(Pro tip: Five different Jira instances can serve five different groups within a company. This goes back to the fact that Jira use tends to spread quickly within organizations. In companies like this, admins really feel the burn, since workflows get spread out. It's possible to bring users into one single instance without a negative impact, giving admins resiliency and control. Security, complexity, and access can all be governed much more effectively, and the required hardware is all in one place.)
The bottom line is this: when your servers stay active, your staff's activity becomes more predictable and your customers have a much better experience, which means better business in the long run. This is why we're treating downtime like organizational enemy number one and are out to vanquish it with everything we've got.