Meetings are an integral part of company life. Despite the cynical cries from meeting haters, meetings are where ideas, brainstorming, planning and creativity are fostered. However, meetings are not always perfect, especially virtual meetings. When it comes to organizing larger, virtual meetings, there is potential miscommunication and unorganized and unproductive collaboration. Global, highly dispersed organizations have significant challenges gathering people to larger virtual meetings.
Whether an organization is hosting a weekly team meeting, a steering committee meeting with a larger audience, or an executive leadership summit with 500 attendees, a collaborative system is needed to enable free and easy communication, simple registration and an increased amount of participation.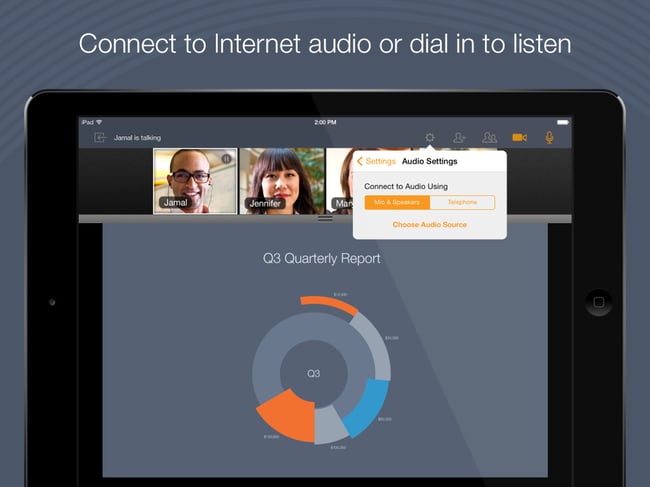 If you're in search of how to improve your meeting scheduling, here are a few tactics you should consider to improve the effectiveness of these meetings.
1. Allow access to information that can help attendees communicate
Though participants in an upcoming meeting know each other, that doesn't mean a collaborative platform is unnecessary. In fact, in order to best run any meeting — whether it has 10 attendees or 300 attendees — an interactive platform is needed to connect people through messaging and discussion forums. It's simply the key to advancing such brainstorming, ideas and creativity.
If the meeting is virtual, detailed profiles for all attendees are helpful since they promote social and professional interaction. In addition, it puts a face to all names and participants in the meeting. Of course, all attendees — registered, non-registered and invited — should be sent notifications about when the meeting will be held, reminders about when the meeting is coming up, and any other important announcements that need to be made about the meeting/event. It's important to allow internal access to as much information as possible for attendees to use before, during and after the meeting.
In other words, to host truly collaborative virtual meetings, it is no longer sufficient to send out a link and a dial in number.
2. Make sure your system allows flexibility to registration and support for signup configurations
If your meeting includes hundreds of people and multiple sessions, things can get confusing. Make sure the collaborative platform you are using provides assistance when it comes to organizing the schedule — for example, allowing the attendees the flexibility to sign up and participate in as many sessions offered.
In addition, support for configurations in the signup and calendar part of the meeting should be provided by the service or platform your company is using. In order to prevent confusion and problems, having a provider help attendees throughout the process is important.
3. Enforce a system for evaluating success of the meeting attendance
Measuring results are a key part of meeting scheduling. By gauging how many people register, attend and what session they take part in, you're able to improve participation and registration for the future. Be sure the collaborative system you're using can provide this — we recommend Atlassian Confluence, on which one can run registration and attendance reports.
Whether you are preparing for a small team meeting or a large internal event for your company, consider how you can run an effective meeting that fostered collaboration before, during, and after the event.
---
ServiceRocket designed a Virtual Meeting Scheduler application for Cisco to help them organize a global and virtual executive leadership conference that had previously been a three day, in-person event. In turning this conference into a virtual event, Cisco needed an application to manage the registrations to multiple sessions, create personal connections between attendees who attended from all over the world, and improve collaboration before, during, and after the conference.
Click on the link below to read more about what Cisco needed and what ServiceRocket delivered.
---
Call for Comments:
Do you use a collaborative software for meetings?

Have you had problems with meeting scheduling? Tell us about your experience.