Technology makes it very easy for teams to communicate with each other today, whether it's directly one-on-one or through a community board or group. Yet with all these tools, Gallup found that 85% of the American workforce is actively "disengaged" or "not engaged" in their work. These employees are not your organization's worst performers, yet they're not giving you their best effort or their best ideas.
A fully transparent and open company intranet can be one of the solutions to your engagement problem.
Employees will better understand how their work impacts the company's overall goals and work environment, thereby decreasing attrition rates.

Managers will develop better relationships with their teams and be in a better position to help them grow in their careers.

Teams will be able to collaborate more easily, sharing ideas across teams and physical locations.
When you improve employee engagement, you directly affect your company's profitability and other important business drivers. In fact, companies with engaged employees outperform those without by over 200%, selling an average of 20% more than non-engaged sales teams. Your company simply cannot afford to let engagement rates slide any further.
5 ways a collaborative intranet can increase employee engagement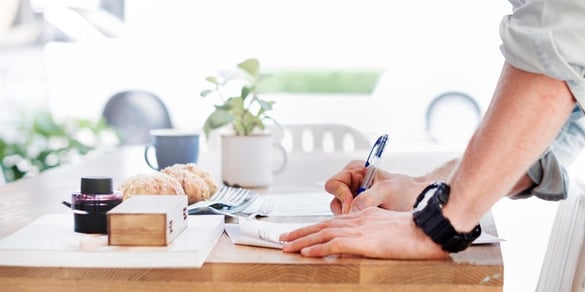 1 - It breaks down communication barriers
Technology companies often have many different stakeholders involved in every development decision and project. Maintaining speed and transparency becomes increasingly difficult for teams and valuable information can get buried and engagement goes down.
A solid intranet like Confluence from Atlassian lets your team gather everything in one place, so that every stakeholder can see everything at once. Employees will have greater visibility into senior leadership decisions and overall vision, which helps them see how their work affects the company as a whole. They are more invested in their work because they understand how it affects the company.
2 - It's the way millennials want to work
By 2025, millennials will make up nearly 75% of the workforce. Why is this important to your company? "They are team players who will encourage team spirit," said Ann Fishman, president of Generational Targeted Marketing and author of the book Marketing to the Millennial Woman. Millennials are used to working in groups, collaborating together to achieve "personal bests" through "group dynamics". They are eager to offer ideas, listen to the ideas of others, and work together to help the company achieve great success while they're a part of the organization.
According to Gallup analytics, millennials rank opportunities to learn and grow in a job above all other considerations. And they do that by talking about their aspirations, goals and ambitions, usually online. When they're not able to talk about these topics, they become disengaged and bored, which means they'll look for another job, usually outside your organization. So create a safe space online where they can talk about it.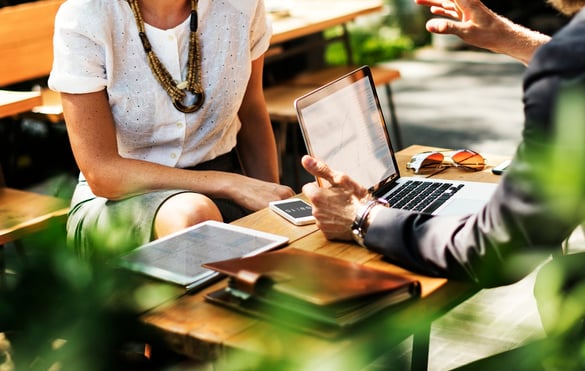 A safe online space to talk is important to everyone
Millennials are a little different from their Baby Boomer and Gen X counterparts in another way: if they're dissatisfied with their workplace, they are reluctant to speak up about it with management. They're so used to the group dynamic that they don't speak up about their problems unless everyone else is having the same problem. But that doesn't mean other employees are happy either. They're also looking for a safe place to raise concerns, they may just also speak to management about the issue as well first.
Which means managers and HR leaders need to find a proactive way to anticipate opportunities to head off any potential problems before they start losing employees. Or before a problem becomes too big that they are unable to solve it in a way that satisfies everyone. An employees-only group chat or an anonymous employee suggestion box that's monitored by appropriate staff will help identify these opportunities early.
3 - It gives progressive managers a way to motivate employees
Going beyond the traditional performance review process is going to become more important in the future since people have more work options available to them. Gone are the days when an annual review meeting with your manager determines the course of your career. With more remote work opportunities, freelance and self-employment options, and the increasing number of start-up work opportunities, managers are hard-pressed to keep employees happy and satisfied.
Progressive managers who use a collaborative intranet tool will be able to figure out what their employees want to become more easily because they'll have complete visibility into what they're thinking and talking about. Personal passions may be a better indicator of work "fit" than a job description, and managers will be able to discover them through frequent visits to the company intranet and related chat rooms.
Managers can also identify the collective strengths of their teams through these discussions, helping them create cross-functional training partnerships between employees and matching training opportunities to these gaps or personal passions. It's also a good way for employees to discover new strengths and skills they may not have identified in themselves, since we're not always good at self-analysis like this.
4 - It promotes the sharing of ideas
Employees in your organization can be an untapped source of new ideas and education. Discussions that were once hidden in an email chain between one team or a couple of employees can be shared with everyone. New projects and ideas are sparked when they see what their colleagues are working on, or like in the case of Starbucks, entirely new products can be brought to the market quickly because of a discussion the marketing and product development team saw in the partner chat group.
5 - It creates new mentorship opportunities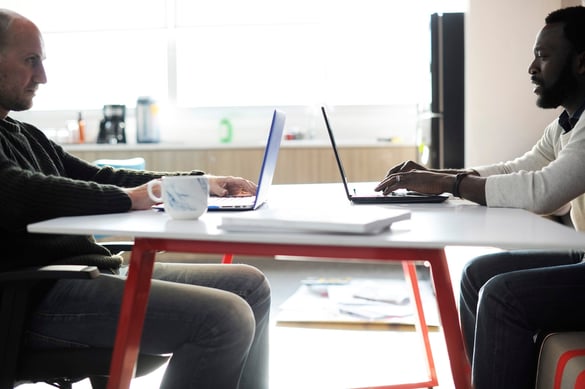 Beyond just the regular sharing of ideas, an internal collaboration tool can also promote organic mentorship opportunities for employees. When employees discover new skills their employees have, it can spark a discussion and partnership that evolves into something more: mentorship.
Mentors are nothing new, however when you take the concept of reverse mentorship and add it to an online community like an intranet, you can develop some interesting pairings with great two-way communication that reduce attrition rates for younger employees.
The latest mentor of Don Baer, the 60-year-old chairman and CEO of Burson-Marsteller, one of the world's largest PR firms, is half his age. Baer and his junior colleague discuss everything from social media and how it can be used to spread their clients' messages to how Baer can take a selfie with his smartphone. In turn, the junior staffer is getting a chance to showcase his leadership skills and technical knowledge and is getting dedicated access to the company's senior leadership. 42-year old Matt Kirk, a senior vice president in sales and distribution at The Hartford, an insurance company, has been learning about social media as well, while teaching his junior colleague about the limits of technology. "No amount of texting, tweeting or posting can replace face-to-face meetings with customers when trying to build trust and a long-term business relationship," he says.
---
When employees are unengaged and bored at their jobs, their productivity goes down and the usually end up changing jobs. Companies are left with a lot of unfinished work and are constantly on-boarding new employees, which puts them even further behind schedule. The remaining employees struggle to keep up and are at greater risk of becoming disengaged as well.
Transparent communication from senior leadership teams and an open, collaborative intranet can help alleviate a lot of the problems. Employees will appreciate the visibility they have into the company leadership's ideas and goals, while they use the intranet to work more closely with their own colleagues. Managers can use the tools to foster better work environments for their employees and help guide them towards their ultimate career goals.
Productivity goes up all around and employees are generally happier and more productive. As the demographics of the workforce continue to change in the next decade, with millennials and their younger work "siblings" taking over management positions, it will be interesting to watch the evolution of the collaborative intranet and see if they use it to even greater effect.