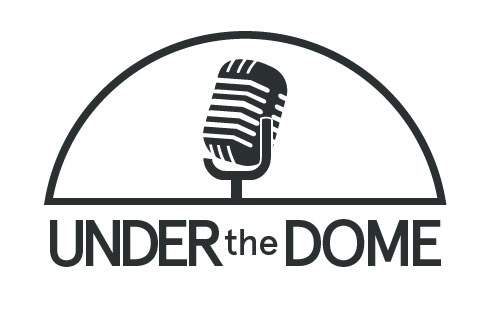 I have been a huge fan of Geoffrey Moore's work since I first read Crossing the Chasm and The Gorilla Game during the dot com boom and bust of the late 90s and early 2000s. I was fortunate to have the chance to interview Moore and our founder/CEO, Rob Castaneda during one of our recent Under the Dome talks on August 11, 2015. In between the fun moments, we talked about crossing the chasm as it relates to enterprise software deployment, adoption, and customer success.
Moore was generous with his time and insights, and we knew we had to share the experience with you. Aside from recommending watching the entire 38-minute interview, a key takeaway that I had from the interview was about listening to customers.
Early in the discussion, Moore talked about the need for an enterprise software company to always be on the look out for business problems, because when you discover a customer's real business problem(s), it puts even more money in the pie looking for a solution.
Paraphrasing Moore on what a customer is thinking:
If I think you are the answer to this problem, you can have the money. It's not in the IT budget. It didn't even know it was a training problem. I didn't even know I was supposed to give you this money. But if you are the answer, you can have the money.
Moore goes on to give this advice:
To get to this, however; you have to sell differently and you have to listen.
About ServiceRocket, Moore told us:
What's cool about your business is that you can't deliver training without listening. When you listen, people tell everything. They just spill all the beans. And by listening and trying to figure out what customers are worried about, you can find the real problems that they didn't even know they had and didn't know you could solve for them. 'Really?' says the customer. 'You can do that too?'
Moore sums up this topic this way:
You can get more clues (and the best clues) about real customer problems by listening. And if listening can be done best in a training class, the best way to learn about your customers is in a training class.
This is music to our ears. How about yours?
Of course we covered many other topics including:
Why training as a service is not a disrupter but training solves for disruptions.
Why services like training, smart utilization, extended support, Trusted Advisor, and software add-ons can plug leaks in a product, especially in early stages of a product.
What is the beachhead target marketing and why saying "No" to a customer is good for you and the customer...even if the sales leader objects.
What is the whole product, what role does services play in your whole product solution, and why customers will pay a premium for your whole product.
Why a little generosity in your offering can help you become a TrustedAdvisor. Moore called it: Strategic acts of generosity.
There were many other golden nuggets, but you should watch the video to discover them for yourself. It will be more meaningful (and valuable), if you do.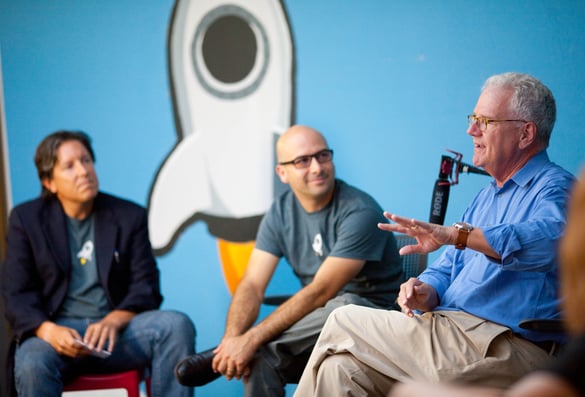 ---
We are such big fans of Crossing the Chasm and the Technology Adoption Lifecycle that we use it to help customers target the right training to the right customers to maximize effectiveness. On the same say Moore showed up at our global HQ in Palo Alto, we ran a webinar about how training leaders can leverage the technology adoption lifecycle to target the right training to the right students based on their stage in the lifecycle. If you are responsible for developing training strategy or designing course curricula, you should watch the recording.
---
Call for comments
Have you read Crossing the Chasm? How has it influenced your career?
How do you discover what your customer problems are?
How do you deliver a whole product to your customers, and are they willing to pay a premium for it?