On October 18, 2016, Sondre Rasch, founder of Konsus, a labor market startup, wrote a piece for TechCrunch that he called, The future of work manifesto. The premise of his manifesto is that the way we work today is beginning a massive transformation, much like the transition from an agricultural to an industrial age of working......and this wave is just getting started.
As Rasch describes, "...with all big transitions, how we design work in this moment will matter. A lot. Like the founding of the United States could only be done once, the founding moment of what will become the future of work will have big and lasting effects. The values we build this protocol on will mean much for many humans, now and in the future."
Rasch is suggesting that we have (dare I exaggerate) a once-in-a-lifetime opportunity to purposely design our future workplaces based on the following principles that Rasch describes in his manifesto:
Borderless and equal
Flexible and accessible
Creative and meaningful
Safety and trust
Certainly, these workplace design principles must be rooted in the culture of the organization. One way to think about how to do this, is offered in detail in the excellent book, The Open Organization, Igniting Passion and Performance by Red Hat CEO, Jim Whitehurst. The other way to look at designing the future workplace, and in second priority to culture, is implementing the right tools that people use at work. As I think about tools, I naturally think about how Workplace by Facebook will be used to inspire and support how organizations create their own future workplaces.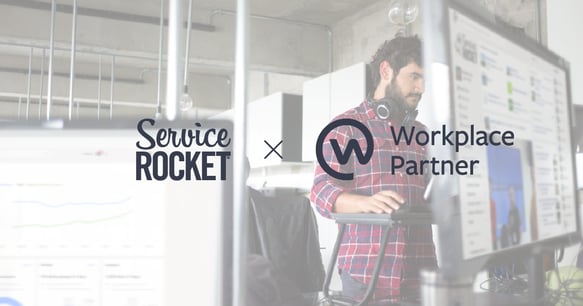 So, in the context of Rasch's future of work manifesto, I offer the following thoughts.
Borderless and equal
In the context of organizations, borders are the silos we design. Intentionally or otherwise. Silos between departments. Silos between locations. Between corporate and the field. Between white collar and blue collar workers. Between people sitting at desks and people standing all day in stores. Between people with company email address and people without company email address. There are borders between people in our organizations that at worst prevent collaboration and at least cause friction between customers and the very people who can improve customer experiences.
Workplace is designed to help organizations reduce these borders. Jack Welch called it boundreylessness. Because Workplace is mobile-first, it leverages phones people already use so they everyone in an organization can have the same ability to communicate and contribute as those who sit in offices. In this sense, borders are minimized and all employees have equal opportunity to communicate and contribute. Retail employees, flight attendants, and delivery drivers, the people closest to the customer, have equal access to communicate customer concerns, wins, and losses to anyone else in the company using Workplace on their phones.
Flexible and accessible
What technology empowers flexibility and accessibility more than the smart phone? There probably isn't one. Yet, so few enterprise technologies take full advantage of what mobility promises. Marc Benioff is famous for (among other things to be sure) saying he runs Salesforce from his phone. But Benioff still has access to iPads, laptops, and anyone at Salesforce he wants to ask them to do something for them. If Benioff ran a retail company, could he say that his people run their stores from a phone?
Workplace provides that flexible access for all employees like no other software before it.
Creative and meaningful
Yes. Meaning in work is a thing good thing. In fact, employees are beginning to expect to find meaning in their work. The ADP Research Institute ® Evolution at Work report confirms this. Younger generations of employees are "guided by a search for meaning or doing important work rather than by simply earning a paycheck with good benefits," and they want the freedom to pursue that both personally and professionally. Organizations should create cultures in which people can find that meaning.
However, finding that meaning is not something a tool can provide.
Or is it.
For-profit companies pursuing a higher purpose is a growing trend. Just look at the Pledge 1% movement, as one example. Whatever the higher purpose, companies leaders can help employees attachment themselves and help further the company mission, to the extent it aligns with someone's personal values, by doing a better job of communicating that purpose and inspiring people to join, whatever that purpose is.
Live video in Workplace is an easy and engaging way for company leaders to communicate that purpose. Not only can the message get directly to all employees who want to hear it, where ever they are, but employees can interact with the video by asking questions and commenting and otherwise having conversations with others.
Executives who engage with employees this way, at scale, can impact a lot of people, and increase the chances that more employees work together to further the common purpose of the company.
Safety and trust
I will not advocate that a tool can create an environment in which employees feel a sense of safety and trust. This is an issue that can only be addressed at the cultural and organization level. At least there is a model for building such an environment. It is called psychological safety, a term coined by Harvard professor Amy Edmondson, and there is quite a bit of research on the topic that shows a positive relationship between psychological safety and high performance. Even Google studied it and shows that its best performing teams have it.
That is saying something.
The future workplace is designed
I like the idea that the future workplace is designed. It is empowering. It shows that with leadership, our future can be created. "The best way to predict your future is to create it." - Abraham Lincoln
---
See Workplace in Action

If you would like to learn more about what is possible in Workplace and see the product in action, join one of our bi-weekly Jam Sessions.